WITHOUT MERIT
BY COLLEEN HOOVER
 Not every mistake deserves a consequence. Sometimes the only thing a mistake deserves is forgiveness.
 Visit www.WithoutMeritbook.com for teasers, tour dates and more.
ABOUT WITHOUT MERIT:
The Voss family is anything but normal. They live in a repurposed church, newly baptized Dollar Voss. The once cancer-stricken mother lives in the basement, the father is married to the mother's former nurse, the little half-brother isn't allowed to do or eat anything fun, and the eldest siblings are irritatingly perfect. Then, there's Merit.
Merit Voss collects trophies she hasn't earned and secrets her family forces her to keep. While browsing the local antiques shop for her next trophy, she finds Sagan. His wit and unapologetic idealism disarm and spark renewed life into her—until she discovers that he's completely unavailable. Merit retreats deeper into herself, watching her family from the sidelines, when she learns a secret that no trophy in the world can fix.
Fed up with the lies, Merit decides to shatter the happy family illusion that she's never been a part of before leaving them behind for good. When her escape plan fails, Merit is forced to deal with the staggering consequences of telling the truth and losing the one boy she loves.
Poignant and powerful, WITHOUT MERIT explores the layers of lies that tie a family together and the power of love.
 WITHOUT MERIT
BY COLLEEN HOOVER
http://www.withoutmeritbook.com
Atria Books Paperback | 384 pages | ISBN: 9781501170621 | October 3, 2017 | $16.00
eBook: 384 pages | ISBN: 9781501170638 | $7.99
ORDER WITHOUT MERIT:
Amazon: http://amzn.to/2wiVRyr
Barnes & Noble: http://bit.ly/2vtqsL8
Books-a-Million: http://bit.ly/2wTAhCc
iBooks: http://apple.co/2xrD7ie
Indiebound: http://bit.ly/2gqKTBG
Kobo: http://bit.ly/2xgXDBh
Google: http://bit.ly/2eRebFr
Nook: http://bit.ly/2gXsDA2
MICHELLE'S REVIEW
It's been a while since I've had the chance to read a CoHo Book. Not because I'm not a huge fan but just for time constraints as someone who rarely reads outside of a blog tour.
But the Book gods were smiling down on me and I got an arc.
And. Oh. My. God.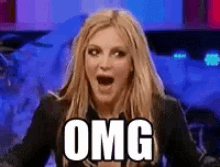 This is like classic Colleen Hoover to me. It took me back to HOPELESS which is one of my favorite books of all time. The writing was just that captivating for me. This book was the perfect blend of slow burn and edge of your seat "omg what's going to happen" that all come together for a book that you can't put down.
Secrets at every turn- this is the kind of book that defines what it means to be a page turner. You find yourself coming to conclusions only to realize you didn't have all the facts and maybe your judgement was wrong.

This isn't a book I can describe in too much detail. You have to experience it. You have to journey though it. It's YA but the kind of YA that I think people of all she's can enjoy.
If you're a fan of Colleen Hoover- and I mean, who isn't- you'll love this one.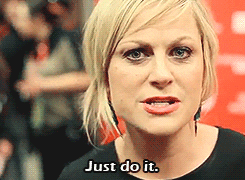 Now for the fun….the #WithoutMerit Contest!
a Rafflecopter giveaway

Enter the Rafflecopter  to win a limited edition signed hardcover copy of WITHOUT MERIT! (5 winners in total) Contest is open until October 30th!
ABOUT THE AUTHOR:
Colleen Hoover is the #1 New York Times bestselling author of Slammed, This Girl, Point of Retreat, Hopeless, Losing Hope, Finding Cinderella, Maybe Someday, Ugly Love, Maybe Not, Confess, November 9, and It Ends with Us. She has won the Goodreads Choice Award for Best Romance twice – for Confess in 2015 and It Ends with Us in 2016. Confess was adapted into a seven-episode online series. In 2015, Colleen and her family founded The Bookworm Box, a bookstore and monthly subscription service offering signed novels donated by authors. All profits are given to various charities each month to help those in need. Colleen lives in Texas with her husband and their three boys. Please visit ColleenHoover.com.
FIND COLLEEN ONLINE:
Website: www.ColleenHoover.com
Facebook: www.Facebook.com/ColleenHoover
Twitter: @ColleenHoover
Instagram: @ColleenHoover
Don't miss Colleen on tour for WITHOUT MERIT:
SEATTLE, WA
Monday, October 2nd
THIRD PLACE BOOKS
7:00 PM    
https://www.thirdplacebooks.com/event/colleen-hoover-without-merit
RSVP and details: https://www.facebook.com/events/137295906877328/
LOS ANGELES, CA
Tuesday, October 3rd
CHEVALIER'S BOOKS
7:00 PM    
https://www.eventbrite.com/e/a-talk-and-signing-with-colleen-hoover-for-her-new-book-without-merit-tickets-37139282594
RSVP and details: https://www.facebook.com/events/1911946199130358
KANSAS CITY, KS
Wednesday, October 4th
WOODNEATH LIBRARY CENTER
7:00 PM    
http://www.mymcpl.org/events/calendar/story-center-speaker-series-colleen-hoover
RSVP and details: https://www.facebook.com/events/174560183089713
CHICAGO, IL
Thursday, October 5th
ANDERSON'S BOOKSHOP – LA GRANGE
7:00 PM    
http://hooverandersons.brownpapertickets.com
RSVP and details: https://www.facebook.com/events/264445024062577
CINCINNATI, OH
Friday, October 6th
JOSEPH-BETH BOOKSELLERS
7:00 PM    
www.brownpapertickets.com/event/3081217
RSVP and details: https://www.facebook.com/events/113057092698266
POTTSTOWN, PA
Saturday, October 7th
BOOKS-A-MILLION
6:00 PM    
Coventry Mall
351 W. Schuylkill Road Ste G16
https://www.eventbrite.com/e/meet-colleen-hoover-at-books-a-million-pottstown-pa-tickets-37311651153
RSVP and details: https://www.facebook.com/events/352249878530498
NEW YORK, NY
Sunday, October 8th
NEW YORK COMIC CON
3:00 PM to 5:00 PM   
Hudson Mercantile
New York, NY  10018
https://www.showclix.com/event/ColleenHoover5yf6nuy
RSVP and details: https://www.facebook.com/events/1979991848924145
DALLAS, TX
Tuesday, October 10
SMU BOOKSTORE
7:00 PM    
B&N College
Southern Methodist University Bookstore
https://www.eventbrite.com/e/colleen-hoover-book-launch-for-without-merit-tickets-37360492238?ref=elink
RSVP and details: https://www.facebook.com/events/746877452165014