From New York Times, USA Today, and Wall Street Journal Bestselling author Corinne Michaels, comes a sexy new STANDALONE romance novel.
WE OWN TONIGHT is available now!
I'm not a one-night stand kind of woman. I'm especially not the woman who has a few drinks at a concert and ends up in bed with my childhood celebrity crush, Eli Walsh.
However, that's exactly where I find myself.
What's a girl to do after a drunken mistake? Run. I grab my clothes and get away from the powerful, irresistible, and best-sex-of-my-life superstar as fast as I can. His gorgeous green eyes, rock-hard body, and cocky smile have no place in my world. My life is complicated enough.
Someone forgot to tell him that.
Eli is relentless. Pushing his way into my heart, wearing me down, proving he's nothing like I assumed, and everything I need. But when my world shatters to pieces, he holds the broken bits together. Unwillingly, I fall desperately in love with him.
He made me think we'd have forever . . . I should've listened when he said we could only own tonight.
MICHELLE'S REVIEW
OMG this book. Eli. He's mine. Back off everyone.

So this book is basically your childhood fantasy come to life. Doesn't matter what age you are- if you had a crush on any man in a boyband- this book is for you. You will read this book an imagine yourself to actually be Heather living your teenage dream of having your favorite member of your favorite boyband love you. Like LOVE YOU.
That's right ladies. Eli Walsh is the lead singer of a boy band. But like NKOTB. So he's like Donnie Wahlberg. I mean can you imagine Donnie being in love with you??

I am rambling. I know it. But I absolutely loved this book. Corinne will tell you that this is her attempt at light and fluffy but she is 100% not capable of light and fluffy and just needs to give it up.
What she is capable of is writing an amazing story with amazing character that you will fall in love with. And she's also capable of making you cry. You will cry. I can't even tell you why but you will.

These characters are amazing. They are relatable, easy to love and just so fun. While I make fun of Corinne for calling this lighthearted- she does do a great job of injecting pieces of humor into the story.
This is one of my favorite reads of the year. It took me back to feeling like a pre teen and being convinced that one of those boy band members could fall in love with me. And I loved every second!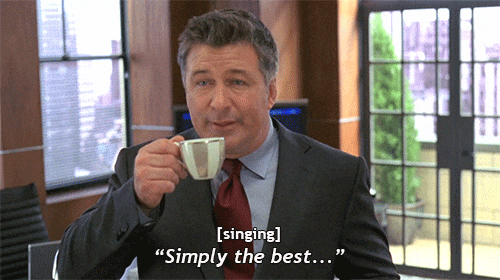 PURCHASE NOW!
New York Times, USA Today, and Wall Street Journal Bestseller Corinne Michaels is the author of nine romance novels. She's an emotional, witty, sarcastic, and fun loving mom of two beautiful children. Corinne is happily married to the man of her dreams and is a former Navy wife.
After spending months away from her husband while he was deployed, reading and writing was her escape from the loneliness. She enjoys putting her characters through intense heartbreak and finding a way to heal them through their struggles. Her stories are chock full of emotion, humor, and unrelenting love.
Newsletter | Website | Facebook | Instagram | Twitter | Goodreads | Pinterest
Amazon Author Page | Corinne Michaels Facebook Group