Allie Hayes is in crisis mode. With graduation looming, she still doesn't have the first clue about what she's going to do after college. To make matters worse, she's nursing a broken heart thanks to the end of her longtime relationship. Wild rebound sex is definitely not the solution to her problems, but gorgeous hockey star Dean Di-Laurentis is impossible to resist. Just once, though, because even if her future is uncertain, it sure as heck won't include the king of one-night stands. 

It'll take more than flashy moves to win her over 

Dean always gets what he wants. Girls, grades, girls, recognition, girls…he's a ladies man, all right, and he's yet to meet a woman who's immune to his charms. Until Allie. For one night, the feisty blonde rocked his entire world—and now she wants to be friends? Nope. It's not over until he says it's over. Dean is in full-on pursuit, but when life-rocking changes strike, he starts to wonder if maybe it's time to stop focusing on scoring…and shoot for love.
MICHELLE'S REIVEW
Oh. My. God.
You guys. This book. Was. EVERYTHING.

So- I loved THE DEAL. It was a 5 star for me. And it set the bar high for my reading in 2015. THE MISTAKE was also awesome so I had high expectations.
What I did not expect was to love THE SCORE as much as I loved THE DEAL. But here I am admitting to all of you that this is the case. This was an easy 5 star read for me.
Allie Hayes was the perfect match for Dean Di-Laurentis in every single way. I feel like one of the reasons I loved this book so much is that their slow but steady build reminded me a lot of Hannah and Garrett.
But in Allie and Dean's cause- there was a lot of sex. And it was glorious.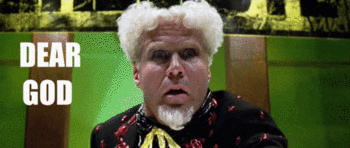 Beyond sex though- there was this sweet and slow burn that was happening between our two main characters and the way Elle Kennedy writes it- you feel all those feelings.
The relationship starts off light. Allie is just out of a relationship and Dean isn't looking for one. So they are able to keep it fun. But with the amount of sex they're having- a relationship forms before they know what's happening.
When Allie finds she needs a shoulder to cry on and it's Dean's that she wants- there's just this natural switch that turns on for both of them.
Of course this made me wonder where the drama was going to really show up. There were pockets of drama between the two but nothing major. And then WHAM. Elle Kennedy just cuts you off at the knees and makes you feel ALL THE EMOTIONS.

I can't tell you what happens because no spoilers of course. But it's something. And it sets up a lot of other somethings.This book deserves all the stars. It was the funniest of the series. I was laughing out loud many times. It was sexy. I mean really sexy.
It was sweet and heartbreaking. It was everything a great book is.
If you have not gotten in on this series, I implore you- drop everything and pick these books up. They will give you the kind of book hangover only the best books can.
Off-Campus Book #1
She's about to make a deal with the college bad boy…
Hannah Wells has finally found someone who turns her on. But while she might be confident in every other area of her life, she's carting around a full set of baggage when it comes to sex and seduction. If she wants to get her crush's attention, she'll have to step out of her comfort zone and make him take notice…even if it means tutoring the annoying, childish, cocky captain of the hockey team in exchange for a pretend date.
…and it's going to be oh so good
All Garrett Graham has ever wanted is to play professional hockey after graduation, but his plummeting GPA is threatening everything he's worked so hard for. If helping a sarcastic brunette make another guy jealous will help him secure his position on the team, he's all for it. But when one unexpected kiss leads to the wildest sex of both their lives, it doesn't take long for Garrett to realize that pretend isn't going to cut it. Now he just has to convince Hannah that the man she wants looks a lot like him.
Off-Campus Book #2
He's a player in more ways than one…

College junior John Logan can get any girl he wants. For this hockey star, life is a parade of parties and hook-ups, but behind his killer grins and easygoing charm, he hides growing despair about the dead-end road he'll be forced to walk after graduation. A sexy encounter with freshman Grace Ivers is just the distraction he needs, but when a thoughtless mistake pushes her away, Logan plans to spend his final year proving to her that he's worth a second chance.

Now he's going to need to up his game…

After a less than stellar freshman year, Grace is back at Briar University, older, wiser, and so over the arrogant hockey player she nearly handed her V-card to. She's not a charity case, and she's not the quiet butterfly she was when they first hooked up. If Logan expects her to roll over and beg like all his other puck bunnies, he can think again. He wants her back? He'll have to work for it. This time around, she'll be the one in the driver's seat…and she plans on driving him wild.
AUTHOR INFO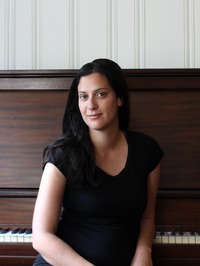 A RITA-award nominated author, Elle Kennedy grew up in the suburbs of Toronto, Ontario, and holds a B.A. in English from York University. From an early age, she knew she wanted to be a writer, and actively began pursuing that dream when she was a teenager.

Elle currently publishes with Harlequin Romantic Suspense, Harlequin Blaze, Samhain Publishing, and NAL. She loves strong heroines and sexy alpha heroes, and just enough heat and danger to keep things interesting!