I got the call. The dreaded call every child fears. My dad wasn't well, and the man who had always been my everything needed me.
There was only one thing to do; pack up and head back to my hometown. I had finally made my dream life in the city with the great job and loving boyfriend. But was there really a choice not to go?
I found a wonderful job, a quaint house to rent, my boyfriend was working on joining me in Binghamton, and my favorite pizza place was only miles away. Life was good.
Until I met my neighbor.
It's been three years since I'd seen Aaron Walters, and my God is he all kinds of sexy gorgeous. Figures. He was supposed to be my forever, the man I grew old with, but he had different plans. How can a man who ripped my heart apart still trip me up? How can he make me still want him now more than ever?
I'm tempted, I'm drawn toward him, I'm completely and utterly unaware that I'm dating his biological brother.
Now two men own my heart. The question is, which brother will I choose?
AVAILABLE NOW
MICHELLE'S REVIEW
Lovers. If I have not made it abundantly clear that I love Meghan Quinn's books- let me take a minute to explain how I feel. I love Meghan Quinn's books. Like so much.


They are fun and sexy and funny and everything I love about a romance. Her stories have the perfect amount of angst. I like romances that are simple but interesting and take me away from life. I don't prefer angst for the sake of angst and Meghan's books just balance angst levels so well. I've loved the world of these three best friends- Tucker, Racer and Smalls aka Aaron.
All three of these books are standalone but I highly recommend all of them.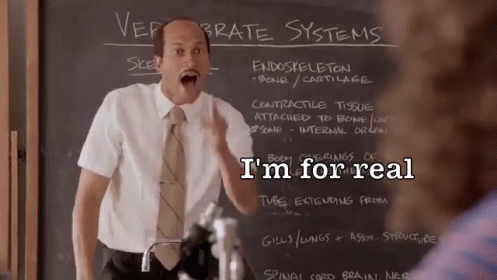 I think Aaron's might be my favorite. In his friends' books, he seems like such a sweet and quiet guy. And he is those things but in The Other Brother, we learn so much about him and we definitely come to find that he is a much more complicated character than I know I ever imagined. Aaron's past is much more heartbreaking than I expected and it makes me love him all that much more for being so strong.
If you know anything about me- you know that I love a second chance romance and this one does not disappoint. Amelia and Aaron did not want their relationship to end but circumstances and their love for each other created the space between them. When fate puts them back together- it's only a matter of time before old feelings return.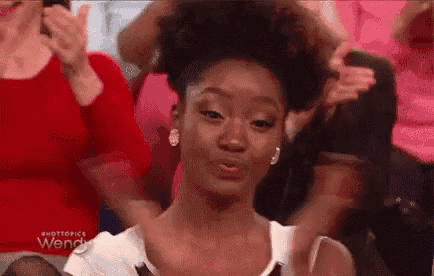 This is not a spoiler if you've read the synopsis but when it turns out that the long distance relationship Amelia left behind is actually with Aaron's biological brother- Amelia and Aaron find themselves in a love triangle no one expected.
This book just blew me away and it was better than I could ever expect. Do yourself a favor and read Aaron's story. You won't regret it.
 EXCERPT
Why? Why does he have to magically appear in my life? Moving back to Binghamton, I thought about the possibility of maybe running into him, but I thought it unlikely, something that would never really happen.
Boy, was I wrong.
What a sick joke life is playing on me.
Aaron Walters, the boy who broke me into pieces is my neighbor.
I can't fathom the impact I feel already.
Seeing him in hip-hugging jeans and a tight, plain shirt did a number on me. It kept me up all night as memories of what we used to have flooded my mind.
His voice.
His stature.
The way he used to kiss my neck.
The way I felt so protected in his arms.
Too bad his arms couldn't protect me from his devastating, heart-breaking self.
And hell, he looked good. Too good.
He's always been tall with handsome features and a chiseled jaw, but now he's bulked up to the point that I could see his abs flexing under his shirt, the same shirt that stretched over his biceps.
But it wasn't his muscles or handsome features that once again made my heart ache, it was those eyes. So bright, so blue, so kind, but still so sad. It reminded me of the first day I met him, of the day he stole my heart from every other man on the market.
Broken, unsure, yet yearning for love. It was all there, and like experiencing a moment of déjà vu, I was transported back into a time when I felt invisible, like I could conquer anything with him at my side.
Once again, I was wrong.
Born in New York and raised in Southern California, Meghan has grown into a sassy, peanut butter eating, blonde haired swearing, animal hoarding lady. She is known to bust out and dance if "It's Raining Men" starts beating through the air and heaven forbid you get a margarita in her, protect your legs because they may be humped.
Once she started commuting for an hour and twenty minutes every day to work for three years, she began to have conversations play in her head, real life, deep male voices and dainty lady coos kind of conversations. Perturbed and confused, she decided to either see a therapist about the hot and steamy voices running through her head or start writing them down. She decided to go with the cheaper option and started writing… enter her first novel, Caught Looking.
Now you can find the spicy, most definitely on the border of lunacy, kind of crazy lady residing in Colorado with the love of her life and her five, furry four legged children, hiking a trail or hiding behind shelves at grocery stores, wondering what kind of lube the nervous stranger will bring home to his wife. Oh and she loves a good boob squeeze!
Facebook | Follow on Goodreads | Website | Amazon Author Page | Instagram | Follow on BookBub