Welcome to Hartwell, a quiet seaside escape where uncovering old secrets could lead one woman to discover the meaning of a love that lasts…
While Doctor Jessica Huntington engages with the inmates at the women's correctional facility where she works, she's always careful to avoid emotional attachments in her personal life. Loss and betrayal taught her that lesson long ago. But when she comes across a set of old love letters in the prison's library and visits the picturesque town of Hartwell to deliver them to their intended recipient, she finds herself unable to resist the town's charm—and her attraction to the sexy owner of a local bar proves equally hard to deny.
Since his divorce from his unfaithful ex-wife, Cooper Lawson has focused on what really matters: his family and the boardwalk pub they've owned for generations. But the first time Jessica steps into his bar, Cooper is beyond tempted to risk his heart on her.
Yet as their attraction grows hotter and Jessica remains stubbornly closed off, he begins to realize it will take more than just passion to convince her there's only one real thing in life worth fighting for…
PEPPER & MICHELLE'S JOINT REVIEW
MICHELLE: Well. Lovers. I've been once again reminded that Samantha Young is one of my top 5 authors. Hands down. As if I needed a reminder.
PEPPER: I. Know. I need to read more of her stuff. INTO THE DEEP is still one of my favorite books of all time. But back to this book…
MICHELLE: Well you know how I feel about the ON DUBLIN STREET series! And this time- I didn't even have to travel to Scotland to meet another top rated book boyfriend.
PEPPER: OMG. Cooper. Lawson.


Is this real life? A random small town where you can just go and find the love of your life?
MICHELLE: Right?!? I was just typing – is Hartwell, Delaware a really place? Cause I need to go to there. For our readers to know, the setting for Sam's new series is Hart's Boardwalk this amazing seaside town right here on the east coast!
PEPPER: Give me 10 years to get my angel out the door and I'm headed right there. If it exists, there is no other place I want to go. SamYoung is phenomenal at making you actually FEEl like you are inside her books. It's unreal.
MICHELLE: I agree 100%! Her writing is so damn good. Ok, so can we just say his name again? Cooper Lawson. He is the stuff my book boyfriends are made of. He's alpha without you feeling like you need a restraining order. He's a beast in bed but always makes sure to treat you with respect in the street. He's smart and funny. He has a past but it doesn't define him. And did I mention he's like a total stud in bed????
PEPPER: Add all these together and you have sex with Cooper Lawson:


and


and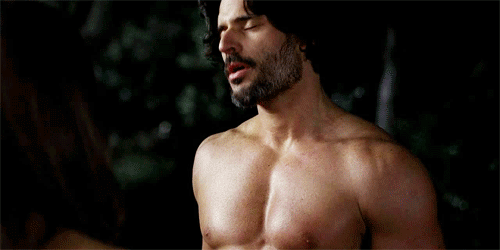 MICHELLE: Lol!! So, Jessica was at first- my bestie to be. I loved her in the beginning but as the story progressed-I was itching to find out what she was hiding. In my defense- any annoyance I had towards her was based on the fact that she had Cooper freakin' Lawson chasing her down.
PEPPER: I also loved Jessica at first. And then I wanted to throttle her. I mean, I get it, her secret was intense. But god damn it took a long time for her to trust Cooper – and all the people she came to love in Hartwell. So, I have to say I spent a lot of time like: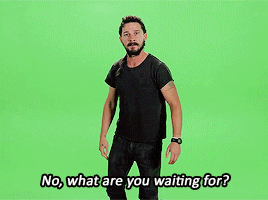 MICHELLE: Right, but what I did like about her was that when she got her head out of her ass – she was smart and fun and a good person at the heart of it all.
PEPPER: She really was such a good person. Just wanting to help everyone and had such a philanthropic heart. My favorite part about her was that she didn't just fall in love with Cooper. She fell in love with the town and the other people there and I felt that gave her so much more character.
MICHELLE: And, as always- Sam has written a supporting cast that draws you into the world created by the book. You feel like you're living among the characters and that their lives are just intertwined with yours.
PEPPER: I loved every character in this book. I mean for the exception of assholes. Every character has a story to tell. I cannot wait for more from each of them. And we get Bailey's next which was my favorite character in the whole book.
MICHELLE: Yep, I was just gonna say, I can't wait for more from all of these characters and especially Bailey's story next!
If you haven't read Samantha Young before- I don't even think I can talk to you. Get your priorities in order and buy all her books.
PEPPER: And get on the Hart's Boardwalk train. You will want to move there, visit there, be transported there. Whatever, it will be your new dream life. It's perfection.

Book #2 in the HART'S BOARDWALK SERIES – Coming March 7, 2017
Hartwell, Delaware—the perfect place to get away from it all, and find what you never knew you needed…
Bailey Hartwell has many reasons to feel content—her successful business, a close circle of friends, and her steady boyfriend…even if their romance feels staid after ten years without a serious commitment. The only challenge in her life comes in the form of sexy businessman Vaughn Tremaine. She thinks the ex-New Yorker acts superior and that he considers her a small-town nobody. But when Bailey's blindsided by a betrayal, she's shocked to discover Vaughn is actually a decent guy.
Vaughn admires Bailey's free spirit, independence, and loyalty. As his passion for her has grown, his antagonism toward her has only worsened. Every little thing Bailey does seduces him. But when Vaughn's painful emotional past makes him walk away in fear he will hurt her, it opens an old wound in Bailey, and she uncharacteristically retreats.
Once Vaughn begins to realize he's made the biggest mistake of his life, he has no choice but to fight like he's never fought before to convince Bailey that the love they've found together only comes around once in a lifetime.
PRE-ORDER HERE: AMAZON
AUTHOR INFO:
Samantha Young is the New York Times and USA Today bestselling author of the On Dublin Street series, including Moonlight on Nightingale Way, Echoes of Scotland Street, and Fall from India Place, as well as the standalone novel Hero. She resides in Scotland.