Off Campus book #4
She's good at achieving her goals…
College senior Sabrina James has her whole future planned out: graduate from college, kick butt in law school, and land a high-paying job at a cutthroat firm. Her path to escaping her shameful past certainly doesn't include a gorgeous hockey player who believes in love at first sight. One night of sizzling heat and surprising tenderness is all she's willing to give John Tucker, but sometimes, one night is all it takes for your entire life to change.
But the game just got a whole lot more complicated
Tucker believes being a team player is as important as being the star. On the ice, he's fine staying out of the spotlight, but when it comes to becoming a daddy at the age of twenty-two, he refuses to be a bench warmer. It doesn't hurt that the soon-to-be mother of his child is beautiful, whip-smart, and keeps him on his toes. The problem is, Sabrina's heart is locked up tight, and the fiery brunette is too stubborn to accept his help. If he wants a life with the woman of his dreams, he'll have to convince her that some goals can only be made with an assist.
PEPPER & MICHELLE'S JOINT REVIEW
MICHELLE: Omg. John Tucker.
PEPPER: I.Know.
MICHELLE: Can that be our whole review? Because I feel like that's all the people need to know!!!
PEPPER: It seriously is. You don't need anything else from this book but John Tucker.
MICHELLE: Tucker is perfect. I mean PERFECT. He's all big and alpha when he needs to be but he's just this sweet, southern boy at heart who wants real love and will do whatever it takes to have it. Gah! Just thinking about makes me swoon.
PEPPER: I know. It's too much. The way he was with his mom?!? The way he was with his friends?!? The way he was with Sabrina (who I wanted to drop kick throughout most of this book)?!?
MICHELLE: AND HE HAS A BEARD.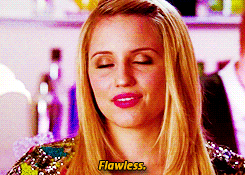 PEPPER: So is that the end? Of the review?
MICHELLE: Lol, no – so for those of you who want actual substance- THE GOAL is Tucker and Sabrina's book. In THE SCORE – we saw hints of this relationship but we knew nothing really. Timeline wise- if you have read THE SCORE- there are events at Briar that overlap. I have to say I loved how this overlaps with Dean's book. It's like getting this behind the scenes glimpse.
PEPPER: And, for those of you who didn't read THE SCORE – like me – you won't feel lost at all. However, you sure as shit are going to want to go back and read THE SCORE because you will want to know everything about Dean and Allie.
MICHELLE: Their book is so good. But anyway – so up until recently- we haven't been taught to love Sabrina. She's a tough cookie. What we find out here is that she is dealing with a truly shit life and that she is just trying to make it out of her hell hole existence. She's smart and driven- and has little time for relationships.
PEPPER: I really had a hard time with Sabrina. Like, I did feel bad for her. What in the actual fuck is her home situation?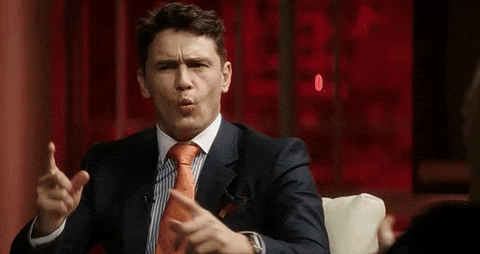 Does that shit happen in real life? So, for that, I understood why she was all about herself and succeeding. However, it seemed to be at Tucker's expense – and for me that was NOT ok. Because, again, John. Tucker. Is. Everything.
MICHELLE: Right, and when Tucker comes barreling into her life with full force – it definitely knocks her off her feet.
PEPPER: I think you need a handbook for how to handle the perfection of this man, TBH, and in Sabrina's defense, she was probably like:


because it seemed she didn't feel worthy of his love.
MICHELLE: As the synopsis will tell you – a life altering event links Tucker and Sabrina. As they navigate though that- at least in my opinion- you are going to fall head over heels in love with John "Tuck" Tucker. In. Love.
PEPPER: If you haven't already fallen in love with him by our asshole gushing!!
MICHELLE: True! And, Sabrina might drive you nuts at times- or a lot- but you will kind of get her for the most part. And maybe even come around to being on her team!
PEPPER: I mean you have to "get" her, because our lover John Tucker wants her and no one else, so you kind of have to be team Sabrina…
MICHELLE: Again, you cannot go wrong with this book. And this series is one of the best out there so make sure you get into it today!
PEPPER: PS – John. Tucker.


(minus the tats – can't wait for Fitzy's book for some tats!!!)
Check out the 1st three amazing books in this series:
Off-Campus Book #1
Read Michelle's review HERE
She's about to make a deal with the college bad boy…
Hannah Wells has finally found someone who turns her on. But while she might be confident in every other area of her life, she's carting around a full set of baggage when it comes to sex and seduction. If she wants to get her crush's attention, she'll have to step out of her comfort zone and make him take notice…even if it means tutoring the annoying, childish, cocky captain of the hockey team in exchange for a pretend date.
…and it's going to be oh so good
All Garrett Graham has ever wanted is to play professional hockey after graduation, but his plummeting GPA is threatening everything he's worked so hard for. If helping a sarcastic brunette make another guy jealous will help him secure his position on the team, he's all for it. But when one unexpected kiss leads to the wildest sex of both their lives, it doesn't take long for Garrett to realize that pretend isn't going to cut it. Now he just has to convince Hannah that the man she wants looks a lot like him.
Off-Campus Book #2
Read Michelle's review HERE
He's a player in more ways than one…

College junior John Logan can get any girl he wants. For this hockey star, life is a parade of parties and hook-ups, but behind his killer grins and easygoing charm, he hides growing despair about the dead-end road he'll be forced to walk after graduation. A sexy encounter with freshman Grace Ivers is just the distraction he needs, but when a thoughtless mistake pushes her away, Logan plans to spend his final year proving to her that he's worth a second chance.

Now he's going to need to up his game…

After a less than stellar freshman year, Grace is back at Briar University, older, wiser, and so over the arrogant hockey player she nearly handed her V-card to. She's not a charity case, and she's not the quiet butterfly she was when they first hooked up. If Logan expects her to roll over and beg like all his other puck bunnies, he can think again. He wants her back? He'll have to work for it. This time around, she'll be the one in the driver's seat…and she plans on driving him wild.
Off-Campus Book #3
Read Michelle's review HERE
He knows how to score, on and off the ice 
Allie Hayes is in crisis mode. With graduation looming, she still doesn't have the first clue about what she's going to do after college. To make matters worse, she's nursing a broken heart thanks to the end of her longtime relationship. Wild rebound sex is definitely not the solution to her problems, but gorgeous hockey star Dean Di-Laurentis is impossible to resist. Just once, though, because even if her future is uncertain, it sure as heck won't include the king of one-night stands. 

It'll take more than flashy moves to win her over 

Dean always gets what he wants. Girls, grades, girls, recognition, girls…he's a ladies man, all right, and he's yet to meet a woman who's immune to his charms. Until Allie. For one night, the feisty blonde rocked his entire world—and now she wants to be friends? Nope. It's not over until he says it's over. Dean is in full-on pursuit, but when life-rocking changes strike, he starts to wonder if maybe it's time to stop focusing on scoring…and shoot for love.
AUTHOR INFO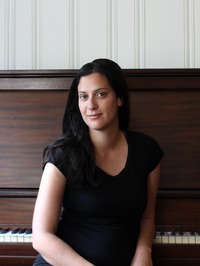 A RITA-award nominated author, Elle Kennedy grew up in the suburbs of Toronto, Ontario, and holds a B.A. in English from York University. From an early age, she knew she wanted to be a writer, and actively began pursuing that dream when she was a teenager.

Elle currently publishes with Harlequin Romantic Suspense, Harlequin Blaze, Samhain Publishing, and NAL. She loves strong heroines and sexy alpha heroes, and just enough heat and danger to keep things interesting!