Barrett
The name's Barrett Callahan. Yeah, that Barrett Callahan—the one the press dubbed "Bare" after those naked sexting pictures surfaced. At twenty-five, I was armed with an MBA from Harvard, an executive position at my father's Fortune 500 company, a penthouse, and a different piece of delectable eye candy in my bed every weekend. I had a life most men dreamed of. But then my father decided to run for president, and my playboy lifestyle became a liability to his campaign that was built on family values. My "makeover" comes in the form of a fake fiancée who I don't even get to choose–one who is an uptight, choirgirl acting priss but also sexy-as-hell.
Addison
My latest relationship had gone down in flames, and I was drowning in a sea of student loans when in true Godfather status, James Callahan made me an offer I couldn't refuse. Seven figures for seven months on the campaign trail pretending to be the adoring fiancée of his son, Barrett. As soon as he won the election, our engagement would be dissolved amicably for the press, I was free to ride off into the sunset a million dollars richer, and because of the NDA, no one would be the wiser. Sure, I'd never met the guy, but I'd been a theater nerd in high school. I could pull off any role from Lady Macbeth to Maria Von Trapp. But that was before I met my fake fiancé—the infuriating, self-absorbed, egotistical, drop-dead-sexy King of the Manwhores.
The race will be a fight to the death finish, and that's not even the actual campaign.
MICHELLE'S REVIEW
This book made me happy in the way my first Katie Ashley book did. We here at All Romance Reviews are huge fans of THE PROPOSITION series. While these books are very different- the same things that made me fall in love with THE PROPOSITION were what made me love RUNNING MATE.

Barrett is the asshole you love to hate and hate to love and you spend about half the book just hoping he gets his head out of his ass. But we love those guys. Admit it.
And when they do see the light- omg – swoon city.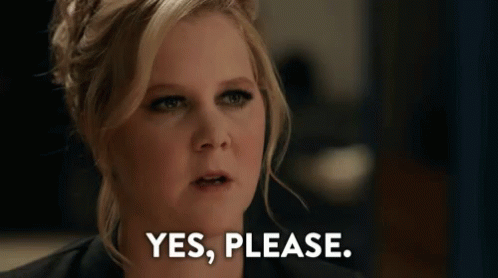 Addison is likeable and the kind of character you would be friends with. She's smart and funny and sassy. All the things I strive to be.
The burn between these two is slow and sexy and really just perfect. There are some fun tie ins for Katie Ashley fans that you'll enjoy. My only complaint was that it was a little slow to start for me but it moves fast after you get into it.
I'm a lover of the political romance since I do live in DC so I'm a fan of this whole idea! Enjoy!!

AUTHOR INFO
Katie Ashley is a New York Times, USA Today, and Amazon Best-Selling author. She lives outside of Atlanta, Georgia with Olivia and her two very spoiled dogs. She has a slight obsession with Pinterest, The Golden Girls, Harry Potter, Shakespeare, Supernatural, Designing Women, and Scooby-Doo.
With a BA in English, a BS in Secondary English Education, and a Masters in Adolescent English Education, she spent 11 1/2 years educating the Youth of America aka teaching MS and HS English until she left to write full time in December 2012.
GOODREADS / WEBSITE / FACEBOOK / TWITTER / PINTEREST / INSTAGRAM / AMAZON