First in a tantalizing new trilogy about reigniting a forbidden desire from long ago…

As heiress to a media empire Alessandra Sinclair was raised to put family obligations first. But everything changes the night her first love walks back into her life and turns her whole world upside down. Haunted by the memories of a secret romance with a boy from the wrong side of the tracks, she can't seem to get Hudson Chase out of her mind. Once again torn between two worlds, Allie must decide how much she's willing to risk to have the love she's always longed for.

Ten years is a long time to wait, but billionaire Hudson Chase didn't become CEO of one of the country's fastest growing companies by giving up on what he wants. Now that he's got Allie in his sights again, he's determined to make her regret breaking his heart. And this time, he's going to make damn sure he's not so easy to forget.

Includes a preview of Release Me, book two of the Chasing Fire trilogy.
PURCHASE LINKS:
PENGUIN / AMAZON / B&N / BOOKS A MILLION / iBOOKS / KOBO / GOOGLE BOOKS
PEPPER'S REVIEW – NSFW (David Gandy is in the house…)
Um…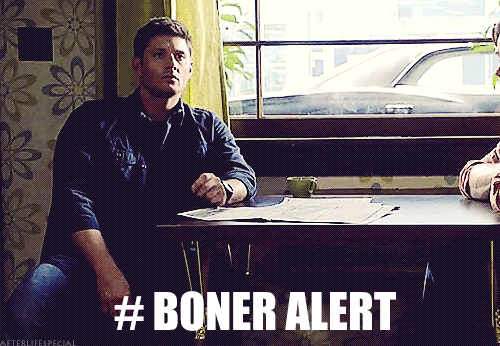 This book is quite possibly the hottest thing I have ever read. I absolutely cannot start this review off any other way. Other than to discuss the hotness level of this book. And the number one reason why this book was so hot…
Exhibit A:

Exhibit B:

Exhibit C:

Yes, lovers, you saw right, our main man in the book, Hudson Chase, was crafted after none other than Michelle's and mine orgasm inducing perfect male specimen – David Gandy. So I was pretty much done after the book's dedication page telling us who the book was inspired after.
But, anywhoodles. After that part wore off, it wasn't long until the hotness level just completely jumped off the charts for me. Like, no contest, the sex scenes in this book are unfuckingtouchable. It's like, I swear to God, I've read it all. And then, AND THEN… Double-A (my nickname for the authors, Ann Marie and Amy K.) hit me with a motorcycle sexfest? Jesus Almighty. Just picture this:


and this together:


You're welcome.
OK, now that that is out of the way.
This book really was great. I am obsessed with Hudson. But I guess you could have figured that – see above. He started off like such a whiney little betch and maybe a little douchey in the beginning and then it just faded into pure bliss for me. He was amazing. I LOVED how he tried to win Allie back. It was all her, all the time for him. She made him vulnerable and real. And it was so good.

Which brings us to Allie. I had a love-despise relationship with her. I LOVED her when she was with Hudson. I DESPISED her when she was with le frenchman (he doesn't even deserve a name, really). Le Frenchman is her fiancé. Not by choice really. And so yes, you guessed it, there is cheating. Which I was not really OK with. BUT, because I disliked le frenchman so much – AKA:

the affair sat better with me then most. I wanted Allie to just balls out tell everyone to fuck off and ride off on a unicorn into the clouds with Hudson, but alas, we wouldn't have much of a story, now would we? So, I get it. I don't have to be happy with it, but I get it.
Hudson and Allie together are dynamite. The chemistry (did I mention the hot sex?), the friendship, the history, and the pure vulnerable bliss they had together was EVERYTHING!

I'm sure you all know by now how I feel about cliffs – and that is that I adore them – and this one was a doozie. So many things happened toward the end with other people getting in the way of Hudssandra's sexcapades, that it was set up deliciously for book 2. Which I cannot wait for.
The writing was great, which was done in dual POV. Very seamlessly I might add where the POV would sometimes change mid-scene and was flawless (one of the best parts of the book).
Obvi Double-A and I are going to be new besties because of our affinity for David Gandy. I cannot thank them enough for putting this in my head for 5 hours straight:


and this: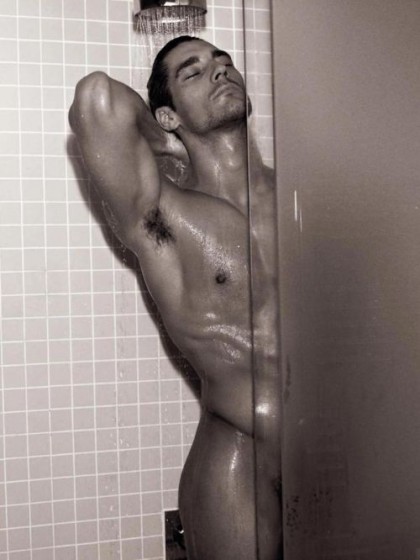 and all effing day this:

Everyone, get this book. It's so good. Even if cliffs turn you into a reading pansie (I said it, sorrynotsorry) it's worth the wait for book 2.
AUTHORS INFO
Though thousands of miles apart, Ann Marie Walker and Amy K. Rogers are in constant contact, plotting stories lines and chatting about their love of alpha males, lemon drop martinis and British supermodel, David Gandy. You can find them on twitter as @AnnMarie_Walker and @Amy_KRogers.
CONTACT ANN MARIE:
GOODREADS / AMAZON / FACEBOOK / INSTAGRAM / TWITTER / PINTEREST
GIVEAWAY – Click HERE for the chance to win an iPad mini!!