A fun, sexy new stand-alone from New York Times bestselling author Aleatha Romig.
He's sexy and confident, the kind of man every woman notices. You know, the one with the to-die-for body and panty-melting smirk. And then there's the way his designer suits drape over his broad shoulders and big…well, we've all heard the rumors, the ones that say he's up for any challenge.
But I can't see him that way. He's my boss—technically one of the owners of the company where I work—and definitely not in my league. Men like him don't notice women like me, and they don't date them.
And I don't date men like him.
Until that one time that I catch him in a compromising position when I'm also in need of a last-minute date for a wedding…and then it's not real. It's blackmail.
For one weekend, he's my plus-one.
Beautiful and unobtainable.
From the moment she walked into my office with those stunning blue eyes and crazy sensual curves, she's been on my mind. Three years and never once has she acted interested in me. Usually I flash a million-dollar smile and women fall to their knees, some literally.
Not her.
Then on the occasion that I agree to let another woman do that—fall to her knees—guess who happens to catch us?
It may not be the most conventional way to get on her radar, but I didn't get this far in business without knowing when to seize an opportunity. If this sexy little firecracker with perfectly kissable lips thinks she can blackmail me into attending her cousin's wedding, I'm going to jump at the chance to be her plus-one.
You love her darker side. Now it's time to meet Leatha, the lighter side of Aleatha, as she trades her renowned twists and turns for laughs and love with this sexy new stand-alone romance, PLUS ONE.
Amazon US | Amazon UK | iBooks | B&N
MICHELLE'S REVIEW
If you told me Aleatha Romig had a lighter side, I would never believe you. NEVER.
But it turns out she not only has a lighter side, but her lighter side is really fun and sexy and makes for a great read.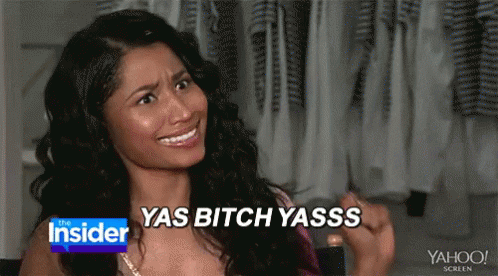 Kimbra is super attracted to her boss but knows that he's off limits. But when she has the chance to blackmail him in to being her pretend date for a family wedding- she jumps on it. Meanwhile, Duncan could easily say no to this blackmail but chooses not to because- he's a warm blooded male who knows Kimbra is sexy as hell. And he's been intrigued by her beauty since day 1 – so no way is he turning down the chance to pretend to be her man for a few days.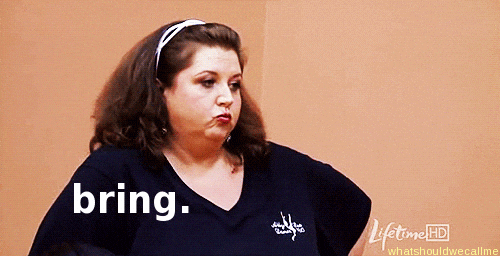 What follows is a story that is sexy and light and fun and while you can guess what happens- it is so fun to go on this story with them. The supporting cast is hilarious- especially Kimbra's grandmother.
When two people who are attracted to each other and have to share a room under somewhat ridiculous circumstances- you know you've got an enjoyable read on your hands.
I loved seeing the lighter side of Aleatha. As someone who has read all of her books- it was great to see her try something totally different and succeed at it. It was really great and such an enjoyable experience for me all the way through.

EXCERPT
I'm in an alternate universe and it's every fantasy I never knew I had.
What CEO of a billion-dollar company dreams of enjoying a farm in the middle of nowhere? Who imagines waking in a small bedroom, complete with a canopy bed and sunshine streaming through pink curtains, as birds sing? What owner of a 7,000-square-foot penthouse with a to-die-for view of the Empire State Building enjoys the hominess of a hundred-year-old, 3,000-square-foot farmhouse with a wraparound porch, creaky floors, and a view of cornfields?
Sitting with a cup of steaming black coffee, I listen as Kimbra and her brother Kevin bicker back and forth while helping their mother in the large eat-in kitchen. The warm spring air is filled with the sizzle of frying as the aroma of coffee, eggs, and bacon reminds me of some of the best diners in New York.
Although Kimbra's dad, Oscar, is talking, I can't concentrate on anything but Kimbra—Kimberly Ann. That's what everyone here calls her.
"Because of you, I'm out ten bucks." Kevin says, not doing a good job of whispering.
"Me?" Kimbra asks. "What did I do?"
Kevin tilts his head my way. "You brought a real guy here. I put money on him being made up."
Kimbra reaches out and punches his shoulder.
He lifts his hands in surrender. "No. Listen. I was sure it was a good bet. When Mom said your boyfriend's name wasn't Timothy, but Duncan, and you didn't want him in the wedding, Susan and I figured he wasn't real. I bet Jimmy ten bucks this fake Duncan guy would be a no-show. Susan and I were sure that before last night, you'd have some reason why at the last minute he couldn't attend. You know, like you'd make up some accident or something."
Her brother is about as good at speaking softly as he is at being nice to his sister.
"Shut up!" Kimbra whispers back. "Obviously he's real."
Kevin's head falls back in laughter. "He's real, all right. Last night I thought your old bed was going to collapse."
Kimbra's eyes flash to me. And though I look down at my coffee and pray her dad isn't listening, the gleam in her expression makes my cock twitch with the memories of the night before.
Aleatha Romig is a New York Times, Wall Street Journal, and USA Today bestselling author who lives in Indiana, USA. She grew up in Mishawaka, graduated from Indiana University, and is currently living south of Indianapolis. Aleatha has raised three children with her high school sweetheart and husband of nearly thirty years. Before she became a full-time author, she worked days as a dental hygienist and spent her nights writing. Now, when she's not imagining mind-blowing twists and turns, she likes to spend her time a with her family and friends. Her other pastimes include reading and creating heroes/anti-heroes who haunt your dreams!
Aleatha released her first novel, CONSEQUENCES, in August of 2011. CONSEQUENCES became a bestselling series with five novels and two companions released from 2011 through 2015. The compelling and epic story of Anthony and Claire Rawlings has graced more than half a million e-readers. Aleatha released the first of her series TALES FROM THE DARK SIDE, INSIDIOUS, in the fall of 2014. These stand alone thrillers continue Aleatha's twisted style with an increase in heat.
In the fall of 2015, Aleatha moved head first into the world of dark romantic suspense with the release of BETRAYAL, the first of her five novel INFIDELITY series that has taken the reading world by storm. She also began her traditional publishing career with Thomas and Mercer. Her books INTO THE LIGHT and AWAY FROM THE DARK were published through this mystery/thriller publisher in 2016.
2017 brings Aleatha's first "Leatha, the lighter side of Aleatha" with PLUS ONE, a fun, sexy romantic comedy.
Aleatha is a "Published Author's Network" member of the Romance Writers of America and PEN America.  She is represented by Kevan Lyon of Marsal Lyon Literary Agency.
NEWSLETTER | WEBSITE | FACEBOOK| AMAZON AUTHOR PAGE | GOODREADS | INSTAGRAM | TWITTER | PINTEREST