From the New York Times bestselling authors of Stuck-Up Suit and Cocky Bastard, comes a sexy new standalone novel.
Money or love? Which would you choose?
You probably just answered the question in your head thinking it's an easy decision.
For me, it's not. Did I mention it's a lot of money? A hell of a lot.
I needed to go far away to think it through.
As I embarked on an impulsive trip, I hit a detour when I met sexy Carter in the airport lounge. We struck up a heated conversation.
Then, he left.
I thought I'd never see him again.
But fate had other plans.
Surprise! He was the pilot of my flight.
The bigger surprise was the adventure that followed after the plane landed.
Carter was dangerous and always on the move.
Even though our connection was magnetic, I knew it was only temporary.
He would give me tickets, and I would follow him around the world to exotic places.
A bevvy of flight attendant exes and rumors about Carter's reputation were never far behind.
I didn't know what to believe.
But I was addicted. Nothing else mattered anymore. And I was going to get hurt. Because a part of me wanted to be the one to finally ground the playboy pilot.
At the very least, he was taking me on a thrilling ride.
All good things must come to an end, right?
Except our ending was one I didn't see coming.
PURCHASE HERE:
KINDLE / PAPERBACK / iBOOKS / NOOK / KOBO / GOOGLE / AUDIO
PEPPER & MICHELLE'S JOINT REVIEW
MICHELLE: You know how I know a book is really good?
PEPPER: How?
MICHELLE: When you, my beloved, and I are both reading it and we have to text each other our feels.
PEPPER: I know right?! This book was definitely one of them! OMG. I loved this book so much it hurts – I'm still thinking about it!!

MICHELLE: So Vi Keeland and Penelope Ward have done it again. First we had COCKY BASTARD which was great and then we had STUCK UP SUIT which was an All Romance Review top read. And now we have PLAYBOY PILOT. And life is good again. If you are in a reading rut- this is the book for you.
PEPPER: I agree 100%. In fact, I've been in a reading rut and this pulled me right out. More specifically Captain Carter Clynes pulled me out!
MICHELLE: OMG, I. Know. So, this book was just so fun and interesting all the way through. It could be qualified as insta-love but the way it's written really is more just this notion of taking a chance in life and I love that.
PEPPER: Oh this was for sure instant love. But the characters both addressed that several times. Like they knew it was as crazy as we did. I am obsessed with the entire concept of this book. I loved every second of it. I honestly believe that that kind of BAM! love can happen – either that or I just want it to be real so bad that I'm easily convinced. I also believe in fate and how worlds collide on purpose, so this story was perfect for me!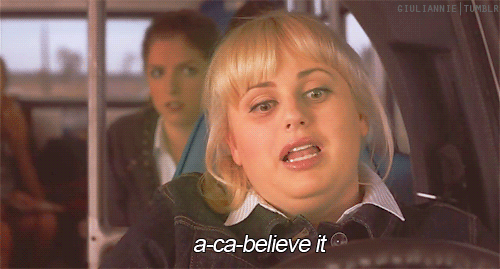 MICHELLE: I know it's so magical really. So, back to Carter – ViPen are so so good at writing men that I want inside of me. And, Carter is no exception. He's like this perfect blend of adventurer and guy that would watch Golden Girls with you on a Friday night. And yes- he's a playboy but I love that as he grows and matures through the story that he actually has real regret over how he handled past hurts. He's probably one of the most well balanced heroes I have ever read. He's cocky but has some real insecurities beneath that, he's honest, he's funny, he's sexy, he's sweet, he's genuinely kind. I mean he's perfect. Really.
PEPPER: P E R F E C T


I literally have no other words. Except – he's in my top book boyfriends of all time probably. And this doesn't happen often.
MICHELLE: And then there's Kendall. Now to be clear- I liked her. For a second, I thought she was a whiny 25 year old but she turned out to have a tough choice to make and I loved her sense of adventure and willingness to go outside her comfort zone. But unlike most romances- Kendall is the one that fucks things up- at least in my opinion. And it made me so mad at her CAUSE YOU HAD CARTER YOU CRAZY WOMAN!!!!
PEPPER: I agree, she did fuck it up. However, someone needed to be the bad guy. That major fuck up NEEDED to happen, in my opinion, for these guys to find their HEA. They both grew from it and they both had no question what they wanted after it.
MICHELLE: Right, I was just going to say that she also learns a lot along the way and I like that we get to watch her grow up.
PEPPER: Have I told you lately how much I loved this book?
MICHELLE: I know, lover, me too. It was such an easy read because every time I would say- I'll read one more chapter- I would read 4 more. I finished it in one night because I just loved it.

PEPPER: Samsies – well two nights, but you know how slow I am. But in any case – you will not be able to put this book down. Get it. Love it. And start to want to live this instant connection of love that we all know and hope is out there!
Also by Penelope Ward and Vi Keeland
COCKY BASTARD
Read Michelle's review HERE
He was someone who belonged in my wildest fantasies instead of a rest stop in the middle of Nebraska.
A sexy, cocky, Australian named Chance was the last person I expected to run into on my cross-country drive.
When my car broke down, we made a deal. Next thing I knew, we were traveling together, spending sexually-tense nights in hotels and taking unplanned detours.
My ordinary road trip turned into the adventure of a lifetime. It was all fun and games until things got intense.
I wanted him, but Chance wouldn't make a move. I thought he wanted me too, but something was holding him back.
I wasn't supposed to fall for the cocky bastard, especially when I knew we'd be going our separate ways.
All good things must come to an end, right?
Except our ending was one I didn't see coming.
Also by Penelope Ward and Vi Keeland
STUCK-UP SUIT
Read Pepper & Michelle's joint review HERE
It started out like any other morning on the train.
Until I became mesmerized by the guy sitting across the aisle.
He was barking at someone on his phone like he ruled the world.
Who did the stuck-up suit think he was…God?
Actually, he looked like a God. That was about it.
When his stop came, he got up suddenly and left. So suddenly, he dropped his phone on the way out.
I might have picked it up.
I might have gone through all of his photos and called some of the numbers.
I might have held onto the mystery man's phone for days—until I finally conjured up the courage to return it.
When I traipsed my ass across town to his fancy company, he refused to see me.
So, I left the phone on the empty desk outside the arrogant jerk's office.
I might have also left behind a dirty picture on it first though.
I didn't expect him to text back.
I didn't expect our exchanges to be hot as hell.
I didn't expect to fall for him—all before we even met.
The two of us couldn't have been any more different.
Yet, you know what they say about opposites.
When we finally came face to face, we found out opposites sometimes do more than attract—we consumed each other.
Nothing could have prepared me for the ride he took me on. And I certainly wasn't prepared for where I'd wind up when the ride was over.
All good things must come to an end, right?
Except our ending was one I didn't see coming.
PURCHASE HERE: AMAZON / AMAZON UK / PAPERBACK / B&N / iBOOKS / KOBO
AUTHOR INFO
Penelope Ward is a New York Times, USA Today and Wall Street Journal Bestselling author. She grew up in Boston with five older brothers and spent most of her twenties as a television news anchor, before switching to a more family-friendly career. She is the proud mother of a beautiful 10-year-old girl with autism and a 9-year-old boy. Penelope and her family reside in Rhode Island.
CONTACT PENELOPE:
GOODREADS / WEBSITE / FACEBOOK / TWITTER
Vi Keeland is a native New Yorker with three children that occupy most of her free time, which she complains about often, but wouldn't change for the world. She is a bookworm and has been known to read her kindle at stop lights, while styling her hair, cleaning, walking, during sporting events, and frequently while pretending to work. She is a boring attorney by day, and an exciting smut author by night