Nora O'Brien chased a dream from Indiana to Scotland, so sure it was the right thing to do. Three years later she was left in her adopted country with nothing to her name but guilt and regret.Until Aidan Lennox entered her life.Older, worldlier, a music producer and composer, the sexy Scot should never have made sense for Nora. But somehow in each other they found the light they were looking for, the laughter and the passion—the strength to play on despite their past losses.
But when life dealt Aidan another unlucky hand, instead of reaching for her he disappeared. The agonizing loss of him inspired something within Nora. It fired her spirit— the anger and hurt pushing her forward to take control and reach for her dreams.
Finally pursuing a career on stage while she put herself through college, everything is how Nora wants it. She's avoiding heartbreak and concentrating on her goals.
Sounds easy but it's not. Because Aidan is back. And for some reason he hates Nora.
He's determined to be at war with her.
And she has absolutely no idea why.
Out September 12th 2017 in digital and paperback edition!
PRE-ORDER HERE: AMAZON
MICHELLE'S REVIEW
It's safe to say Samantha Young is my favorite author. Her books consistently captivate me and blow me away.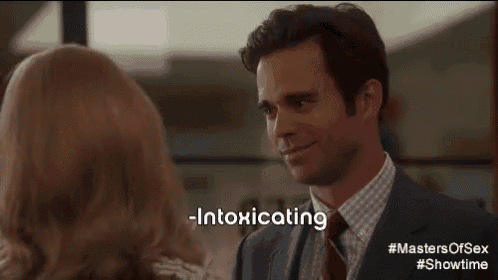 PLAY ON was just- lovers- there are no words. I couldn't put it down. From the first page, it had me completely captivated. The story itself was so interesting and refreshingly different from what's out there. And I have to be honest- there were pieces of this that reminded me of ON DUBLIN STREET which is of course my favorite book. The broken hearts of the two main characters were just so beautifully heartbreaking to experience and added so much to the story.


I'll admit- there were a lot of times when both Nora and Aidan pissed me off. They were both sometimes so wrapped up in themselves and even in each other that they often got in their own way. But that was part of what made the story so interesting. I think sometimes we need to know that it's ok to be a little selfish and maybe a little afraid to let people in. I know that's something I personally deal with.
The story is divided into three parts and it's unclear when you're starting off- if you've read the synopsis- how it's all going to happen. But as usual- Samantha weaves an intricate story that has you completely hooked.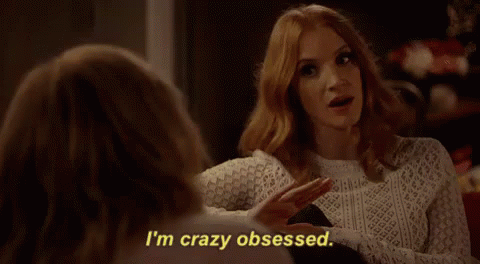 I don't want to say much more because I sincerely believe everyone should experience this book. It's phenomenal and will definitely be a top read of 2017.
EXCERPT
From the angle I was sitting, I could only see Aidan's profile. A rush of feeling flooded over me as I studied his familiar face. Memories flooded me. Smiles. Laughter. Kisses. Soft touches. Tears. Him falling to his knees. Not meeting my eyes and telling me to leave and get rest. The last thing he ever said to me.
I'd never felt such a confusing mix of fury and longing in my entire life. I at once wanted to go to him, make him look at me, hold me, and I also wanted to march up to him, grab his sweater in my fist, and shake him, even though he'd barely budge under my assault.
I remember you, Pixie.
I closed my eyes, in pain at the memory. If he called me by his nickname for me again, I didn't know whether I'd burst into tears or smack him across the face.
Probably both.
"Viola!" Quentin spun on his heel to look at me. "On stage."
Nerves hit me in a massive wave and I took a moment to exhale slowly before I stood and walked toward the stage. I hoped I appeared calm and ready to do this because inside, I was under attack.
I joined Eddie up on stage; he gave me a bolstering smile.
In my entrance on performance nights, I would be accompanied by Eddie as Captain and we'd have extras with us as our sailors. "'What country, friends, is this?'" I said in a faux upper-crust English accent, slowly walking across the stage, looking awed.
"'This is Illyria, lady,'" Eddie said, following me.
I swiftly turned to look at him. "'And what should I do in Illyria? My brother he is in Elysium …'"
We fell into the scene and I was feeling pretty good about it when it came to an end, until I looked over at Quentin and Aidan. Finally, I had Aidan's attention. But I'd take him ignoring me over the scowl he wore.
As my director opened his mouth to speak, Aidan called up to me, "You need to work on that accent."
I flushed, turning expectantly to Quentin. He looked a little taken aback by Aidan's input but he nodded at me. "If one person thinks it's not great, others might. Practice it. It's not a huge concern yet."
"The way she's wandering around the stage like a bewildered child is," Aidan said, like he hadn't insulted the hell out of me. "Viola is bold enough to dress as a man in order to find her brother. She wouldn't be wild-eyed and frightened."
Wild-eyed and frightened?
I hadn't been acting wild-eyed and frightened!
Quentin quirked an brow at his friend and then smirked up at me. "Play it a little less vulnerable in your next scene."
Seething, I could only nod. Completely unable to look at Aidan, I turned to Eddie. He gave me a sympathetic smile and we left the stage together. The actors playing Maria, Sir Toby, and Sir Andrew took the stage.
Ignoring Aidan, I strode farther down the aisle to get away from him, and Amanda gave me a smug smile from her seat next to Hamish. "You'll get better with practice," she said.
I returned her smile with a tight one of my own and flopped down on a seat near the back.
It wasn't long later, however, that Quentin was calling me up to stage again with Will and Jack. After Aidan's criticism—something he did not dole out to anyone else—I was on edge but fighting the feeling because I didn't want it to affect my performance.
We were halfway through the scene when Quentin called up for us to stop. Dread filled me as we looked down at him.
But it was Aidan who spoke. "You're doing it again. All doe-eyed while he's talking." He gestured to Jack.
Anger flared out of me. "I'm supposed to be in love with him," I argued.
"And you're masquerading as a man. You're good at deception," he bit out, and I couldn't miss the hiss of anger in his words. Were we still talking about the play? "At this point in the play, you can control your feelings for this man."
Reeling from his words, I couldn't argue this time. In fact, the whole atmosphere in the theater had changed, as if everyone else had heard the underlying fury in his words and were confused by them.
As confused as I was.
Why the hell was Aidan mad at me?
AUTHOR INFO:
Samantha Young is the New York Times,  USA Today  and Wall Street Journal bestselling author of adult contemporary romances, including the On Dublin Street series and Hero, as well as the New Adult duology Into the Deep and Out of the Shallows.  Every Little Thing, the second book in her new Hart's Boardwalk series, will be published by Berkley in March 2017. Before turning to contemporary fiction, she wrote several young adult paranormal and fantasy series, including the amazon bestselling Tale of Lunarmorte trilogy. Samantha's debut YA contemporary novel The Impossible Vastness of Us was published by Harlequin TEEN in ebook & hardback June 2017. Play On is an adult contemporary romance and the first in a brand new series set in Scotland.
Samantha has been nominated for the Goodreads Choice Award 2012 for Best Author and Best Romance for On Dublin Street, Best Romance 2014 for Before Jamaica Lane, and Best Romance 2015 for Hero. On Dublin Street, a #1 bestseller in Germany, was the Bronze Award Winner in the LeserPreis German Readers Choice Awards for Best Romance 2013, Before Jamaica Lane the Gold Medal Winner for the LeserPreis German Readers Choice Awards for Best Romance 2014 and Echoes of Scotland Street the Bronze Medal Winner for the LeserPreis German Readers Choice Awards for Best Romance 2015.
Samantha is currently published in 30 countries and is a #1 international bestselling author.