I met Bianca in an elevator.
She was on her way to interview me when we got stuck.
The beautiful, raven-haired reporter assumed I was a delivery guy because of the way I was dressed.
She had no clue I was really Dex Truitt, the wealthy, successful businessman she'd dubbed "Mister Moneybags"—her afternoon appointment.
Bianca told me how much she hated Dex's type—snobby, over educated, silver- spooned men who didn't appreciate the simple things in life.
So, after the elevator finally started moving again, I cancelled the interview and let her believe I was someone I wasn't—a bike messenger named Jay. I loved the way she looked at the fake me and didn't want it to end.
I began dating her as "Jay"—all the while letting her interview the real me over email.
I didn't expect that our chemistry online would be just as hot.
I didn't expect the mess I'd gotten myself into.
I didn't expect that Jay and Dex would fall in love with her.
And she was falling for two men.
Only, both men were me.
And when she found out, we were both going to lose her.
Nothing could have prepared me for that day. And I certainly wasn't prepared for what came after.
All good things must come to an end, right?
Except our ending was one I didn't see coming.
MICHELLE'S REVIEW
Lovers. There is a mystery in this world and it is this: The mystery of how Vi Keeland and Penelope Ward continue to write the most amazing books together that are always fun, interesting and creative.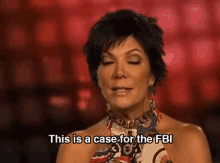 But they do this every. single. time.
And I am 100% here for it.
I started to read MISTER MONEYBAGS without really knowing what it was about and so I went back and read the synopsis. At about 50% I was like- how is it that this story is still so interesting but the thing that I thought was the conflict is basically not a thing anymore?? And what could possibly happen next? Then my mind was blown as ViPen came up with twists and turns I could have never seen coming.

I think to figure out a way to make a book new and exciting and different in an industry where there is just so much of everything is a testament to the brilliance of ViPen. Pretty much anytime these two decide to write something I am going to run, not walk, to read it because I can be sure it will be amazing.
Anyways- for this book- Bianca and Dex are great. There is something about Bianca that makes her seem so real and relateable. She's someone you can root for. Dex is sex on a stick. His name rhymes with sex- what more do you want? There is actually not a ton of sex in this book. There is a lot of wanting, a lot of foreplay and tension, steamy kisses that make you jealous of fictional characters- but the deed doesn't come for a while. And still to me- this is probably going to be a top read of 2017 because I could not put it down for anything. That's all i need in a book- to just never want to stop reading it and I definitely got that in MISTER MONEYBAGS.

Each of their joint books are standalone so if you have been living under a rock- simply go and pick up any books and start reading immediately.
You'll thank me soon enough.

Vi Keeland is a #1 New York Times Bestselling author. With more than a million books sold, her titles have appeared in over fifty Bestseller lists and are currently translated in twelve languages. She resides in New York with her husband and their three children where she is living out her own happily ever after with the boy she met at age six.
Website | Facebook Fan Group | Facebook | Twitter | Instagram
Penelope Ward is a New York Times, USA Today and #1 Wall Street Journal Bestselling author. She's a fifteen-time New York Times bestseller of twelve novels.
Having grown up in Boston with five older brothers, she spent most of her twenties as a television news anchor, before switching to a more family-friendly career. She is the proud mother of a beautiful 12-year-old girl with autism and a 10-year-old boy. Penelope and her family reside in Rhode Island.
Connect with Penelope Ward
Facebook Fan Group  | Facebook | Website |Twitter | Instagram