Dear Bridget,
I'm writing this letter because it's highly doubtful I'll ever garner the courage to say this to your face.
So, here goes.
We're totally wrong for each other. You're the proper single mum with a good head on your shoulders. I'm just the carefree British doctor passing through town and temporarily living in your converted garage until I head back to England.
But here's the thing… for some bloody reason, I can't stop thinking about you in very inappropriate ways.
I want you.
The only reason I'm even admitting all of this to you right now is because I don't believe it's one-sided. I notice your eyes when you look at me, too. And as crass as I appear when we're joking around about sex, my attraction to you is not a joke.
So, what's the purpose of this note? I guess it's a reminder that we're adults, that sex is healthy and natural, and that you can find me just through the door past the kitchen. More specifically, it's to let you know that I'm leaving said door cracked open from now on in case you'd like to visit me in the middle of the night sometime.
No questions asked.
Think about it.
Or don't.
Whatever you choose.
It's doubtful I'll even end up sliding this letter under your door anyway.
–Simon
PURCHASE LINKS:
AMAZON / AMAZON PB / iBOOKS / B&N / KOBO / GOOGLE
MICHELLE'S REVIEW
Vi Keeland and Penelope Ward should write all the books.

Once again PenVi (or ViPen) has written an amazing story that keeps you hooked from cover to cover.
I could end this review by saying that there is a hot British doctor named Simon as our hero and that's all you need to know. And that should be enough.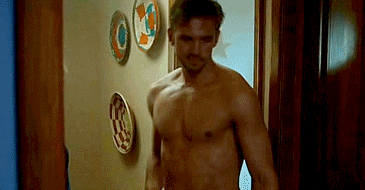 But to top off that delicious British sex on a stick that ViPen gave us- they also gave us a kick ass heroine in Bridget. As you know, we at ARR need our strong heroines as much as we need strong a strong leading man. And we got it.
This book is told in dueling POV and with an extra twist of super fun letters that are sexy, sweet and funny.

The whole book is really just a sweet romance that leaves you satisfied and wanting more from these authors- anything more!
If you've not read books by this duo- you can start with any of their joint books so might as well start here!
Penelope Ward is a New York Times, USA Today, and #1 Wall Street Journal Bestselling author of thirteen novels. With over a million books sold, her titles have placed on the New York Times Bestseller list fifteen times. She is the proud mother of a beautiful 12-year-old girl with autism (the inspiration for the character Callie in Gemini) and a 10-year-old boy. Penelope, her husband, and kids reside in Rhode Island.
Connect with Penelope Ward
Facebook Fan Group | Facebook | Website |Twitter | Instagram
Vi Keeland is a #1 New York Times Bestselling author. With more than a million books sold, her titles have appeared in over fifty Bestseller lists and are currently translated in twelve languages. She resides in New York with her husband and their three children where she is living out her own happily ever after with the boy she met at age six.
Website | Facebook Fan Group | Facebook | Twitter | Instagram