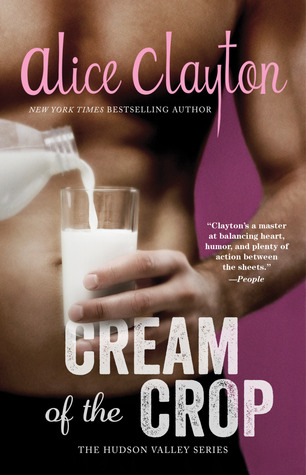 Book 2 in the HUDSON VALLEY SERIES
New York Times and USA TODAY bestselling author Alice Clayton brings her trademark blend of funny and sexy to this second contemporary romance in the brand-new Hudson Valley series!
Manhattan's It Girl, Natalie Grayson, has it all: she's a hot exec at a leading advertising firm, known industry-wide for her challenging and edgy campaigns. She's got a large circle of friends, a family that loves her dearly, and her dance card is always full with handsome eligible bachelors. What else could a modern gal-about-town wish for? The answer, of course, is…cheese.
Natalie's favorite part of each week is spending Saturday morning at the Union Square Farmer's Market, where she indulges her love of all things triple cream. Her favorite booth also indulges her love of all things handsome. Oscar Mendoza, owner of the Bailey Falls Creamery and purveyor of the finest artisanal cheeses the Hudson Valley has to offer, is tall, dark, mysterious, and a bit oblivious. Or so she thinks. But that doesn't stop Natalie from fantasizing about the size of his, ahem, milk can.
Romance is churning, passion is burning, and something incredible is rising to the top. Could it be…love?
PURCHASE HERE:
MICHELLE'S REVIEW
This book. This book was basically what happens if Alice Clayton lives insides my brain for a few days.
You have a plus size, professional, city slicker- Natalie and a beautiful, large, brooding, cheese making farmer- Oscar.

I am Natalie. I want an Oscar.
Natalie was everything. Strong, confident, funny- but she had her struggles too. She overcame them- she survived them and didn't play a victim. Not only that, but she came out stronger and better for it. Her confidence was contagious. I wanted to go out and buy a bunch of impractical boots and traipse around the country.
What was the most endearing part of Natalie was that all that confidence seemed to fly out of the window when she saw Oscar at the farmers market. Until she finally got her bearings and then- oh then- cue sweet, manly, earth shattering sex with the massive and ever-grunting Oscar.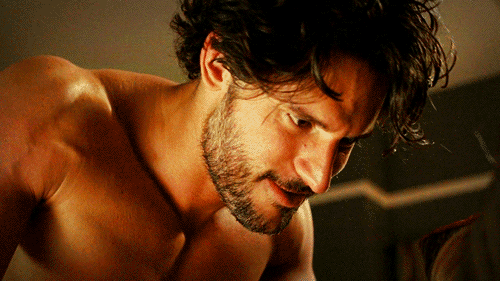 I sometimes forget how great Alice is at writing sex scenes but these were- wow. That's all I've got. Again- I think Alice might be tapping into my dreams. Or at the very least- she'll be influencing them going forward.
I absolutely love the HUDSON VALLEY series. It really is my dream life, but beyond that- the books are smart, funny, sexy and I just can't get enough. If you're an Alice Clayton fan, I highly recommend grabbing this book!!
Book 1 in the HUDSON VALLEY SERIES
Read Michelle's review HERE
The New York Times bestselling author of Wallbanger and Rusty Nailed is back with Nuts, the first in a brand new series set in New York's beautiful Hudson Valley.

Roxie Callahan is a private chef to some of Hollywood's wealthiest, and nastiest, calorie-counting wives. After a dairy disaster implodes her carefully crafted career in one fell ploop, she finds herself back home in upstate New York, bailing out her hippie mother and running the family diner.

When gorgeous local farmer Leo Maxwell delivers her a lovely bunch of organic walnuts, Roxie wonders if a summer back home isn't such a bad idea after all. Leo is heavily involved in the sustainable slow food movement, and he likes to take his time. In all things. Roxie is determined to head back to the west coast as soon as summer ends, but will the pull of lazy fireflies and her very own Almanzo Wilder be enough to keep her home for good?

Salty. Spicy. Sweet. Nuts. Go on, grab a handful
PURCHASE LINKS:
AMAZON / B&N / BAM / iBOOKS / AUDIBLE / iTUNES
AUTHOR INFO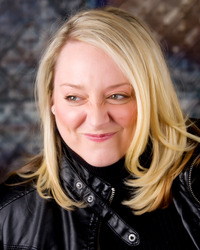 Alice Clayton is a novelist with an unholy love for her KitchenAid mixer. Making her home in St Louis, she enjoys gardening but not weeding, baking but not cleaning up afterwards, and is trying desperately to get her long time boyfriend to make her an honest woman. Hi sweetie!!

After working for years in the cosmetics industry as a makeup artist, esthetician, and national educator for a major cosmetics company, Alice picked up a pen (read laptop) for the first time at 33 to begin a new career, writer. Combining her love of storytelling with a sense of silly, she was shocked and awed to be nominated for a Goodreads Author award in 2010 for her debut novels, The Redhead Series.

Alice has penned three novels, The Unidentified Redhead,The Redhead Revealed, and coming soon in November 2012, Wallbanger. She thinks you should purchase them immediately. She's not kidding, not even a little bit. Everyone needs some comedic erotica in their lives. She is hard at work on the third book in The Redhead Series, set to release in Spring of 2013, continuing the saucy and sexual escapades of everyone's favorite couple, Jack and Grace. 

Additionally, Alice loves spending time with her besties on Not Your Mother's Podcast, make sure you check them out at notyourmotherspodcast.com or over on iTunes. 3 women rushing towards their forties still acting like teenagers. A saucy little mix of sex, love, relationships, pop cultural, celebrity gossip and All Things Jake Ryan.

Alice enjoys pickles, Bloody Mary's, 8 hours of sleep, and a good pounding.

Finally Alice would also like all her readers and listeners to help her convince Mt. Alice that the only other thing that would make her truly happy is finally bringing home a Bernese Mountain Dog. She is totally serious. And done talking about herself in the third person…