Fuck me recklessly
Kiss me harder.
Take me again and again… 

He and I met under a cloud of clichés:
Boy meets girl. Boy charms girl. Boy fucks girl.
Our story was supposed to end right after the orgasms, right after we went our separate ways.

But then we saw each other again…
And neither of us could walk away.

Our rules were simple.
Our passion was scandalous.
Our hearts were supposed to be safe…

But when you find something so all-consuming—something so intoxicating and inescapable, you'll risk everything you've ever had, even if you're destined to crash and burn.

This is us.
This is our messed up love.
This is turbulence.
PEPPER & MICHELLE'S JOINT REVIEW
MICHELLE: Well. It's official. WhitG is a word goddess. She is amazing and wonderful and the indie romance world has missed her writing. I have missed her writing.
PEPPER: Me. Too. I flew through this book. This, as you know, is a rarity for me. She just knows how to tell a story.
MICHELLE: Thank God she's back- and better than ever- with TURBULENCE. And lovers- this. book. is. everything.

PEPPER: Couldn't agree more!! Again, I will just say – please note, I could not put this down.
MICHELLE: This is definitely one of my top reads for 2016 and about a billion stars.
PEPPER: Oh for sure one of the best of 2016. I just feel a little Katy Perry circa "Firework" thinking about it: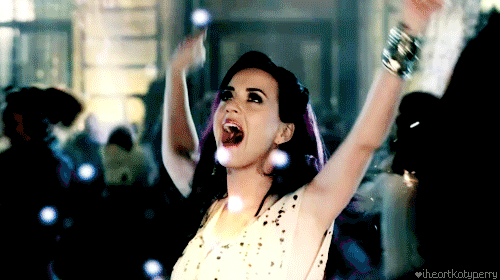 But perhaps we should stop gushing like assholes and discuss the book…
MICHELLE: Right, so I don't even know where to start. There's Jake. Jake is arrogant and an asshole and I love him.
PEPPER: OMG. The literal best part of this book is Jake and his mouth. And by this I mean he says EVERYTHING that EVERYONE ever wants to say in any situation but won't because it's just not socially OK. But Jake doesn't give a fuck. He is such a dick to everyone – so honest and could not be bothered with ANY bullshit. And I loved every second of it.
MICHELLE: I. Know!!! Basically:

Also, let us not forget about Gillian. And Gillian is unapologetically Gillian.
PEPPER: Who is also a badass with her mouth and does not back down to Jake and his ornery ass. God these two were hilarious and perfect.
MICHELLE: They were. However, let me say- I don't always relate to Gillian and there are times when I'm like girl- you gotta leave him cause he's being an asshole (but I don't mean it cause Jake is Jake and he's amazing and you can't really leave him) and some people might even find her annoying but for some reason this story works.
PEPPER: Yeah, I was SO done with her about 3/4 of the way through. I even texted you – like eff me just LEAVE. But also, it's Jake, so I get it. However, I was a little frustrated with her at times.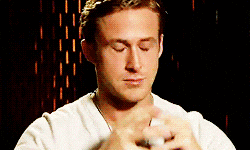 MICHELLE: I think for me, I was just sucked into the story. I could not put it down. It didn't matter to me that Gillian wasn't perfect and that Jake was insanely flawed. The chemistry and the banter between these two was explosive. I mean the sex- Lord. Jesus.
PEPPER: Oh Dear God above. So. Hot. The stairwell? The bookcase? The mail room? I mean, could you die?!?
MICHELLE: I know!! But beyond that- I was just dying to know what was happening. They both had secrets and as pieces of them came out I was hooked. Absolutely obsessively hooked.
PEPPER: Totally. I had to know what was next. I had to know what they were both hiding. This book is addictive like no other that I have read in a long time. And I honestly attribute that to WhitG and her amazing writing and story telling.

MICHELLE: Yep, I was just going to say – that is what makes WhitG such an amazing writer. Jake is really kind of a dick but I loved him. And Gillian was sometimes all over the place but I was rooting for her. And along the way the book also addresses the perils of the indie world, and the haters and naysayers that come along with it and I think it is so brave that she did that.
PEPPER: I loved that part. The way she opened up about the struggles of writing was like getting inside her head and it was amazing!
MICHELLE: I have no idea if any of this makes sense but here's the takeaway. We have loved WhitG since MID LIFE LOVE and we will love her forever because that woman is a damn good storyteller and her books are amazing.
PEPPER: Perfectly said after all our gushing and babbling!!
MICHELLE: So basically…read this book.
AUTHOR INFO
A self diagnosed candy addict, travel junkie, and hypochondriac, Whitney Gracia Williams LOVES to write about characters that make you laugh, cry, and want to (in the case of Selena Ross) reach through your Kindle and slap them.
She is the "imaginary bestselling" author of the Jilted Bride Series, Mid Life Love, Wasted Love, and Captain of My Soul.
When she's not locked inside her room, feverishly typing away on her laptop, she can be found here.
She also loves getting emails from her readers, so if you want to tell her how much you loved (or hated) her stories, email her at whitgracia[at]gmail[dot]com
CONTACT WHITNEY:
GOODREADS / WEBSITE / FACEBOOK / TWITTER / PINTEREST