Leylah Attar's MISTS OF THE SERENGETI is here!
Check out this standalone contemporary romance/women's fiction, and don't forget to enter the giveaway!
Once in Africa, I kissed a king…
"And just like that, in an old red barn at the foothills of Mount Kilimanjaro, I discovered the elusive magic I had only ever glimpsed between the pages of great love stories. It fluttered around me like a newborn butterfly and settled in a corner of my heart. I held my breath, afraid to exhale for fear it would slip out, never to be found again."
When a bomb explodes in a mall in East Africa, its aftershocks send two strangers on a collision course that neither one sees coming.
Jack Warden, a divorced coffee farmer in Tanzania, loses his only daughter. An ocean away, in the English countryside, Rodel Emerson loses her only sibling.
Two ordinary people, bound by a tragic afternoon, set out to achieve the extraordinary, as they make three stops to rescue three children across the vast plains of the Serengeti—children who are worth more dead than alive.
But even if they beat the odds, another challenge looms at the end of the line. Can they survive yet another loss—this time of a love that's bound to slip through their fingers, like the mists that dissipate in the light of the sun?
"Sometimes you come across a rainbow story—one that spans your heart. You might not be able to grasp it or hold on to it, but you can never be sorry for the color and magic it brought."
A blend of romance and women's fiction, Mists of The Serengeti is inspired by true events and contains emotional triggers, including the death of a child. Not recommended for sensitive readers. Standalone, contemporary fiction.
♥ Buy the Book ♥
PEPPER & MICHELLE'S JOINT REVIEW
MICHELLE: I knew from the second I started reading the prologue that I would fall in love with this book. By the end of the prologue- I just knew it would wreck me.
PEPPER: Yeah, I was done after the first few pages. But I knew I would be – this is Leylah Attar, people. She is an automatic must read and WILL love for us!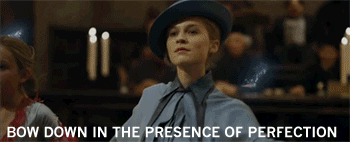 MICHELLE: So if you're a fan of Leylah's books – this one might seem lighter in some ways. A lot of the major conflict outside of the two main characters – Jack and Rodel – happens and concludes around 70-80%. The rest of the story is very much about these two souls finding their way to one another.
PEPPER: Agreed, however these two needed that extra time. Everything they experienced in regard to even meeting was so tragic – I feel like it had a perfect flow.
MICHELLE: It really did, but I'm getting ahead of myself. That's what Leylah does to me. She makes me all hyper and crazy because I'm SO IN LOVE WITH HER WRITING.
PEPPER: I know, this review is going to be all over the place. Her writing is like nothing we experience in other romance novels. It's so unconventional and non-formulaic, does that make sense?
MICHELLE: Yes, it totally does – Lovers. This story just blew me away. It was just so different and unique and beautiful. There's this wonderful cast of characters but the main focus is Jack and Rodel. Two broken people trying to fix what hurts on a journey together. Even though their paths to healing are very different- they come to them with each other and create a bond that is just – perfect.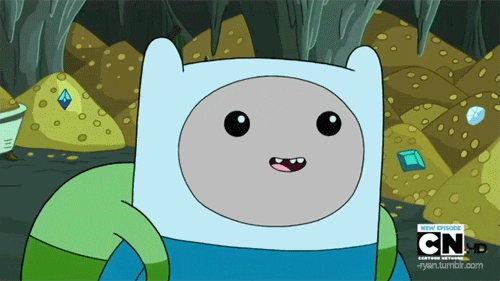 PEPPER: I loved going through their journey together. I often think – I can't find a man until I get this and this and this figured out. And I don't want anyone unless they have their shit figured out. But this book does such an amazing job at showing us that life is always going to be full of baggage and issues. And it can be beautifully worked on with someone else. It's hard as hell and heart wrenching, but it can work. I loved this lesson so much.
MICHELLE: Exactly! Is anyone ever really "perfect"? Not really, however these two main characters come close. Rodel often compares Jack to her book boyfriends. Well. Jack blows them all out of the water. And honestly – Rodel is totally kick ass. I mean she moved to Tanzania basically in search of answers and closure and finds so much more.
PEPPER: Jack and Rodel. Rodel and Jack. OMG. I loved both of these two so much it hurts. I can't stop thinking about them…

MICHELLE: I can't stop thinking this entire thing. This book will actually transport you to the Mists of the Serengeti. I know this story has personal roots for Leylah but I'm still amazed and how she manages to actually create a picture so vivid that you feel like you're there.
PEPPER: It's unreal. I felt like I was there from the first sentence. She's a master at pulling you into a place you've never been and making you feel like you are right there. It's crazy how she does it, the whole time you are reading you are like:

MICHELLE: Exactly! So, basically with all our babbling, we LOVED this book. With a supporting cast unlike any other (seriously I could read an entire book about Goma) and main characters that will make a home in your heart- this book is a 2017 must read.
PEPPER: It's actually a January 31, 2017 (as in TODAY) must read!!!
MICHELLE: Yep! Oh. And if you survive the Epilogue – call me. I'm still emotional about it.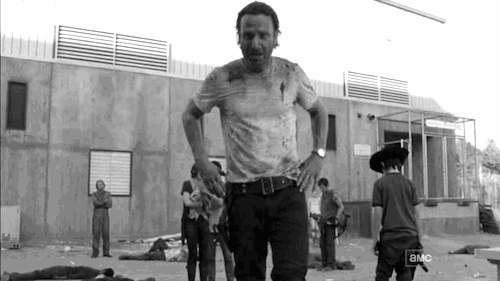 Leylah Attar's Release Day Giveaway

Leylah Attar writes stories about love – shaken, stirred, and served with a twist.Sometimes she disappears into the black hole of the internet, but can usually be enticed out with chocolate. Leylah is a New York Times, USA Today, and Wall Street Journal bestselling author of contemporary romance/women's fiction.
Author Website | Facebook | Instagram |Twitter| Goodreads | Pinterest