From New York Times and USA Today bestselling author Kristen Ashley comes a new story in her Chaos series…
About ROUGH RIDE:
Rosalie Holloway put it all on the line for the Chaos Motorcycle Club.
Informing to Chaos on their rival club—her man's club, Bounty—Rosalie knows the stakes. And she pays them when her man, who she was hoping to scare straight, finds out she's betrayed him and he delivers her to his brothers to mete out their form of justice.
But really, Rosie has long been denying that, as she drifted away from her Bounty, she's been falling in love with Everett "Snapper" Kavanagh, a Chaos brother. Snap is the biker-boy-next door with the snowy blue eyes, quiet confidence and sweet disposition who was supposed to keep her safe…and fell down on that job.
For Snapper, it's always been Rosalie, from the first time he saw her at the Chaos Compound. He's just been waiting for a clear shot. But he didn't want to get it after his Rosie was left bleeding, beat down and broken by Bounty on a cement warehouse floor.
With Rosalie a casualty of an ongoing war, Snapper has to guide her to trust him, take a shot with him, build a them…
And fold his woman firmly in the family that is Chaos.
**Every 1001 Dark Nights novella is a standalone story. For new readers, it's an introduction to an author's world. And for fans, it's a bonus book in the author's series. We hope you'll enjoy each one as much as we do.**
MICHELLE'S REVIEW
ANOTHER KA BOOK!! Yay!!

I was so excited to hear that Kristen Ashley was giving us Rosalie and Snapper's story. Let me first say- if you're a fan of this series- you're in for a treat. If for some odd reason you have been living under a rock and not read a KA piece of brilliance before, this has been written to be a standalone.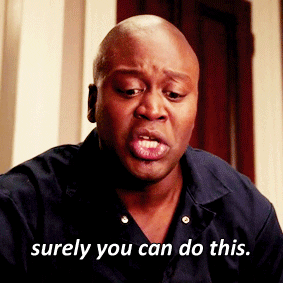 Anyways- while this was a novella and I went into it knowing it would be short, Kristen did an amazing job of packing a full Chaos story into just a few chapters. It had all that we love about her books. Rosie has been through some serious shit. She made choices that led her to a lot of bad shit but it brought her one piece of solid good in the form of Snapper.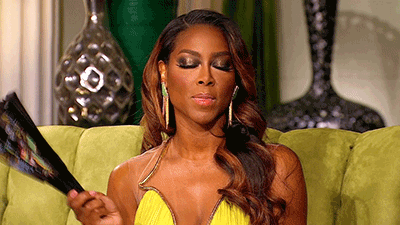 Snapper. What can I say? KA is a master at making heroes you fall in love with. I've always liked Snapper but to finally get inside his story a bit was the best. He's so sweet and still such a bike club man. And I loved him.
Do yourself a favor and grab this one!
 EXCERPT
An old-style flip phone.
A burner.
We'd joked about it, Snap and me. He'd called me Scully. He had a burner too, so there'd be no caller ID when he phoned me. So I'd called him Mulder.
I was going to call him.
Not because I was working for Chaos anymore. I wasn't. That officially ended on that cement. Definitely not because I was protecting Bounty. I'd tell the police. Absolutely, I'd tell the police my boyfriend's motorcycle club beat the snot out of me. It didn't matter that I broke the code, and knew it. It didn't matter that I'd betrayed my man, and done it deliberately.
I was trying to save him. Save his brothers. Save his club. Save everyone.
I closed my eyes tight, my thumb moving over the phone from memory, knowing the way on its own, I called him so often. That was why I was calling him now rather than 911. I knew how to get to him. To Snapper. And the effort would be less. I could dial the digits to get him up on speed dial in my sleep, so I could do it lying on a cement floor, beat to hell and practically unable to move.
I couldn't lift the phone to my ear so I just shoved it across the floor closer to my face, listening to it ring.
"Rosie?" Snap answered.
I closed my eyes tighter as understanding hit me with a blow almost as brutal as every strike I'd just taken.
God.
I hadn't done it to save Beck. To save his brothers, his club…everybody.
At first, I'd done it to make Beck into Shy.
And then I'd done it to make him be Snapper.
And last, I'd done it to make his club Chaos.
"Rosie?" Snap's Eddie Vedder baritone got sharper.
Oh no.
No.
The black was creeping in again.
"Sss…" was all I could get out.
"Rosalie," he bit out, curt, alert, alarmed.
"Hurt," I whispered.
And then, again, I blacked out.

About Kristen Ashley:
Kristen Ashley was born in Gary, Indiana, USA and nearly killed her mother and herself making it into the world, seeing as she had the umbilical cord wrapped around her neck (already attempting to accessorize and she hadn't taken her first breath!). Her mother said they took Kristen away, put her Mom back in her room, her mother looked out the window, and Gary was on fire (Dr. King had been assassinated four days before). Kristen's Mom remembered thinking it was the end of the world. Quite the dramatic beginning.
Nothing's changed.
Kristen grew up in Brownsburg, Indiana and has lived in Denver, Colorado and the West Country of England. Thus, she's blessed to have friends and family around the globe. Her family was (is) loopy (to say the least) but loopy is good when you want to write. They all lived together on a very small farm in a small farm town in the heartland. She grew up with Glenn Miller, The Everly Brothers, REO Speedwagon and Whitesnake (and the wardrobes that matched).
Needless to say, growing up in a house full of music, clothes and love was a good way to grow up.
And as she keeps growing, it keeps getting better.
WEBSITE * FACEBOOK * TWITTER * NEWSLETTER * GOODREADS * PINTEREST * INSTAGRAM