It started off as a battle of wits. Me: the ordinary girl with a big mouth against Him: the sexy bastard with a big…ego.
I thought I'd hit the jackpot when I was upgraded to first class on my flight to London.
That is until HE sat down next to me. Gabriel Scott: handsome as sin, cold as ice. Nothing and no one gets to him. Ever. He's a legend in his own right, the manager of the biggest rock band in the world, and an arrogant ass who looks down his nose at me.
I thought I'd give him hell for one, long flight. I didn't expect to like him. I didn't expect to want him. But the biggest surprise? He wants me too. Only in a way I didn't see coming.
If I accept his proposal, I leave myself open to falling for the one man I can't manage. But I'm tempted to say yes. Because the real man beneath those perfect suits and that cool façade just might be the best thing that's ever happened to me. And I just might be the only one who can melt the ice around his heart.
Let the battle begin…
MICHELLE'S REVIEW
Holy delayed gratification and foreplay.

Gabriel and Sophie's story was so so good but SO MUCH TORTURE. I mean these two had way more willpower than I do. I wanted to reach into my kindle and place Sophie on top of Gabriel's dick because omg these two and the sexual tension!!!
But this book was so good. So if you read IDOL, you know that Gabriel is basically David Gandy. So first of all you get to picture DG and his glorious nips and that is a gift in and of itself.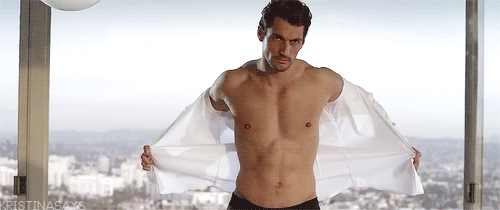 But beyond that- we know Gabriel to be kind of cold but loved by the band. They reference him as Scottie of course but then one day- this hurricane named Sophie comes blowing into his life and she knocks him on his ass with her calling him Sunshine and basically just making his whole world turn right side up.
These two are like magnets to one another. They find a calm and a solace in one another and bring out the best in each other.
But Gabriel's past makes him keep everyone at arms length. While he lets Sophie in more than anyone else- he still takes a long time to really let her all the way in.
And when he does???? OMG. I was torn between melting at these two admitting their true feelings and just bursting into flames at these two finally coming together.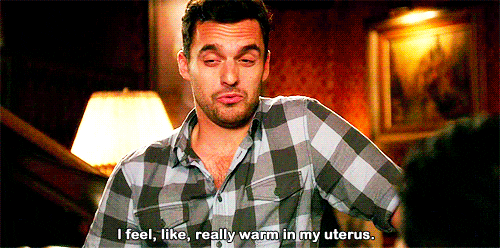 Kristen Callihan is such a strong writer. I absolutely love how she puts together a story. This for me was not a quick read because there is so much story and character development but it had me captivated from the very beginning.
Yes it's sexy and yes it's fun and even funny at times. But it's so emotional too and that's what I loved about it. I fell in love with these characters and wanted the best for them both. And in the end- that's what we got.

I cannot wait for more from the rest of the guys in the band- especially Jax!!
EXCERPT

I stroll toward the bedroom but come to an abrupt halt at the threshold. For a second, I can only gape at the sight that greets me. It's so shocking, I turn around to check whether there are cameras rolling and I'm being punked.
"Why are you looking about like that?" Gabriel drawls, not taking his eyes from the TV.
"Just checking to make sure I hadn't wandered into an alternate reality."
"Amusing as always, Darling."
Who could blame me for being suspicious? Gabriel Scott is out of his suit and wearing a soft, gray long-sleeve thermal and black sweats. This is shocking enough—but at least I've seen it before. The fact that he's lounging in his bed, while eating some sort of dessert out of a bowl, is what has me flabbergasted.
"You're staring," he says dryly as he…
"Are you watching Buffy?" My voice has a tinge of a squeal.
He rolls his eyes. "Deal with it."
"I'm just so…" My hand flutters to my chest. "Are you sure I'm not being punked?"
A snort escapes him. "You're not famous, so no. I, on the other hand, have my moments of doubt that you aren't here to punk me."
I'm so happy, I have to fight grinning like a loon as I kick off my shoes and crawl onto the end of the bed. "If I were to punk you, I'd change out all your suits for polyester."
At that, his eyes finally slide to mine, and his skin actually pales. "That's just cruel, Darling."
"Stop calling me that." I steal his spoon.
"It's your name."
"Are you sure that's what you're calling me by?" I ask suspiciously, as he moves his bowl out of reach.
"What else would I be doing?" There's a glint in his eye that leads me to answer in a sing-song voice.
"A term of endearment? Declaring your undying lurve for me."
His nose wrinkles. "You're going to put me off my pudding."
"Pudding? Is that what you're eating?" I lunge for the bowl, but he's too quick, and I end up sprawled across his chest.
We both go still, me clutching the spoon in one hand, my other palm pressed against the firm swell of his pec, him with one arm still outstretched, his other one pinned beneath me.
His breathing goes deep and strong as he peers down at me. My attention drifts to his lips, beautifully sculpted and softly parted. How would he kiss? Would he start off slow, taking little nibbles, testing the waters? Or would he be the type to go all in, possess my mouth with his?
Heat floods my body, fluttering through my belly.
Gabriel's lids lower, and his breath catches.
In the background, someone is shouting Buffy's name. It's enough to snap me out of whatever fog that touching Gabriel has pulled me into.
"You smell like apple pie," I whisper inanely.
His gaze darts from my mouth to my eyes. "It's crumble. Apple crumble."
"Why did you call it pudding?"
"It's what we Brits call dessert." He's still staring at my mouth. Dessert indeed.
My lips part, sheer lust making them plump. "Give me a bite."
With an audible swallow, he slowly takes the spoon from my hand. I don't look away from his eyes as he scoops up a bit of the crumble.
The spoon shakes just a little. Cool metal slides over my lower lip, and hot crumble fills my mouth. I barely suppress a moan, my lips closing around the spoon as he slowly draws it back out. He grunts in response, a short, helpless sort of sound that he quickly smothers.
Book #1 in the VIP series
Read Michelle's review HERE
Libby
I found Killian drunk and sprawled out on my lawn like some lost prince. With the face of a god and the arrogance to match, the pest won't leave. Sexy, charming, and just a little bit dirty, he's slowly wearing me down, making me crave more.
He could be mine if I dare to claim him. Problem is, the world thinks he's theirs. How do you keep an idol when everyone is intent on taking him away?
Killian
As lead singer for the biggest rock band in the world, I lived a life of dreams. It all fell apart with one fateful decision. Now everything is in shambles.
Until Liberty. She's grouchy, a recluse —and kind of cute. Scratch that. When I get my hands on her, she is scorching hot and more addictive than all the fans who've screamed my name.
The world is clamoring for me to get back on stage, but I'm not willing to leave her. I've got to find a way to coax the hermit from her shell and keep her with me. Because, with Libby, everything has changed. Everything.
AUTHOR INFO
Kristen Callihan is an author because there is nothing else she'd rather be. She is a three-time RITA nominee and winner of two RT Reviewer's Choice awards. Her novels have garnered starred reviews from Publisher's Weekly and the Library Journal, as well as being awarded top picks by many reviewers. Her debut book FIRELIGHT received RT Magazine's Seal of Excellence, was named a best book of the year by Library Journal, best book of Spring 2012 by Publisher's Weekly, and was named the best romance book of 2012 by ALA RUSA. When she is not writing, she is reading.