Jane isn't entirely sure that Cinderella got such a raw deal. Sure, she had a rough start, but didn't she eventually land a prince and a happily-ever-after? Meanwhile, Jane is busy waiting on her demanding, entitled sisters, running her cleaning business, and . . . yep, not a prince in sight. Until a party and a broken shoe incident leave Jane wondering if princes—or at least, a certain deliciously hunky billionaire—maybe do exist.
Except Brock Wellington isn't anyone's dream guy. Hell, a prince would never agree to be auctioned off in marriage to the highest bidder. Or act like an arrogant jerk—even if it was just a façade. Now, as Brock is waiting for the auction chopping block, he figures it's karmic retribution that he's tempted by a sexy, sassy woman he can't have. But while they can't have a fairy-tale ending, maybe they can indulge in a little bit of fantasy . .
PURCHASE LINKS:
AMAZON / AMAZON UK / iBOOKS / NOOK / KOBO / GOOGLE 
PEPPER'S REVIEW
Oh, I love a good Cinderella story!! RVD did such an amazing job at turning this well known fairy tale into a modern day rom-com. I loved it so much!

So our heroine Jane is essentially our present day Cinderella. With two older asshole sisters telling her what to all the time, she can never say no. And this drove me a little bit crazy TBH. I wanted to murder those bitches. And I just wanted Jane to stick up for herself.

And then our Prince Charming, Brock, arrives and everything is better. I mean not really, because Brock also has his own "can't say no" problem. However, these two people pleasers united together make for an interesting back bone for each other. I loved how Brock sweeps Jane off into a cloud of romance. And although this book is essentially about the dreaded auction Brock is to be involved in – the love story between these two is where the heart of the story really is.

Although I did love Jane and Brock, what made this book for me was the supporting cast. Especially Brock's twin brothers. Dear God, I hope we get books on them. They are mischievous and just damn delightful.
This book was THE PERFECT rom-com – in every way. It was witty and the story flow was perfect. I loved how RVD spun Cinderella in so many intricate ways. Get this book, you will love every second of it!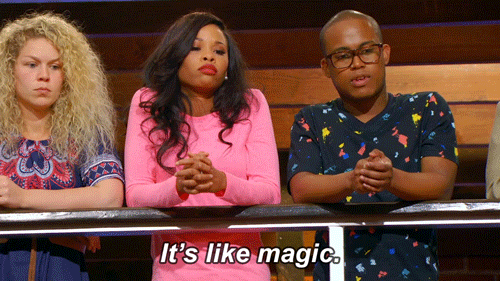 Rachel Van Dyken is the New York Times, Wall Street Journal, and USA Today Bestselling author of regency and contemporary romances. When she's not writing you can find her drinking coffee at Starbucks and plotting her next book while watching The Bachelor.   She keeps her home in Idaho with her Husband, adorable son, and two snoring boxers! She loves to hear from readers!   Want to be kept up to date on new releases? Text MAFIA to 66866!   You can connect with her on Facebook www.facebook.com/rachelvandyken or join her fan group Rachel's New Rockin Readers. Her website is www.rachelvandykenauthor.com .