Sexy, suspenseful #2 novel of the Mind's Eye Series by Deborah Camp. Psychic detectives Levi Wolfe and Trudy Tucker face an unknown foe who is determined to destroy everything beautiful in Levi's life — including Trudy. Will Levi's love claim her or kill her?

PURCHASE HERE: AMAZON
PEPPER'S REVIEW
Read my review of the first book in this series – THROUGH HIS EYES – HERE
PS – read the first book before you read this book or this review. There are potential spoilers of the first book here and you need to experience it first hand.
Lovers. DebCamp did it again. I'm in mother hugging love with her, this series, and pretty much everything in the world right now because of the MIND'S EYE series. I'm so pumped right now that every GIF in this post will be of Micheal Jackson. Because only he can describe in moving pictures how I feel about all things DebCamp, Levi, Trudy, psychics, sex, mystery, suspense. All of it. MJ show them how I'm feeling:

So, real quick recap – this is the second book in the Mind's Eye series. We were left on a cliff (which you know Pepper does not really CARE about cliffs. Because cliffs give you a rush of crazy pills emotion that a HEA may not give) from the first book, THROUGH HIS EYES. God that book was so good. Anyway, if you are a cliff hating person, it gets cleared up real quick in the second installment, so don't worry.
OMG. The mystery and suspense in this book were beyond. This is why DebCamp rocks my hugging world so hard. There are like layers and layers of things going on in this book.
A love story
on top of
a fucked up person trying to get a grip
on top of
stalkers
on top of
super crazy mystery
on top of
SEX
Like where does it end? Well it fucking doesn't. And it's SO good. Leaves you feeling like:

Let's discuss Levi. And why I love him. And why I want to do this to him:

He's tortured. Who doesn't love and want to fix and save that? And who doesn't want to be the person that gets his undying love because they DO do that? He had a real interesting dynamic in this book though. Like almost bi-polaresque. And it make me want to crawl out of my skin for him. One second he's FAreaking out about WTF is going on with his life, head, ect. The next second he is loving on Trudy. Which in and of itself is so god damn sexy, I can't. It made me feel totally:

Oh, and Trudy? God. I'd totally do her as hard as Levi does too. She's amazing. Fucking amazing. She doesn't give up on Levi and his sometimes dumb ass. She deals with crazy shit in regard to solving the mystery. She's just hugging awesome. And she does it with so much swag. It's like:

Also! We cannot forget the supporting cast here either. Gonzo and Wes? Thank you! I loved them both. We didn't have many other characters to connect to in the first book, so I'm so happy we got more Gonzo!
The storyline in this book is phenomenal. I love the psychic element so much it makes me want to do this:

Oh, and of course because it's me and you all know I love my sex – the love scenes in this book – Jesus. I'll just say, I didn't have any batteries for "Ryan" and I was not a happy girl. Lesson #1 whilst reading DebCamp – Do NOT forget the batteries.
I cannot wait for more in this series. It's so SO good. People, you MUST pick this up. Both of these books suck you in so hard you don't even know what day it is. I promise above all else, this series is going to leave you doing this:

Enter the giveaway for your chance to win both ebooks from this series!!
THROUGH HIS EYES – Book 1 in the Mind's Eye series
Read my review of the first book in this series – THROUGH HIS EYES – HERE
Two psychics – one serial killer.

Someone is stalking women and murdering them in Key West.

Levi Wolfe and Trudy Tucker join forces to help identify the murderer and stop him. Levi can channel the deceased victims and Trudy can tap into the mind of the killer. As a psychic detective team, they're formidable. As lovers, they discover that they're insatiable.

But if Trudy can see through the killer's eyes, can the killer see her?

PURCHASE HERE: AMAZON
AUTHOR INFO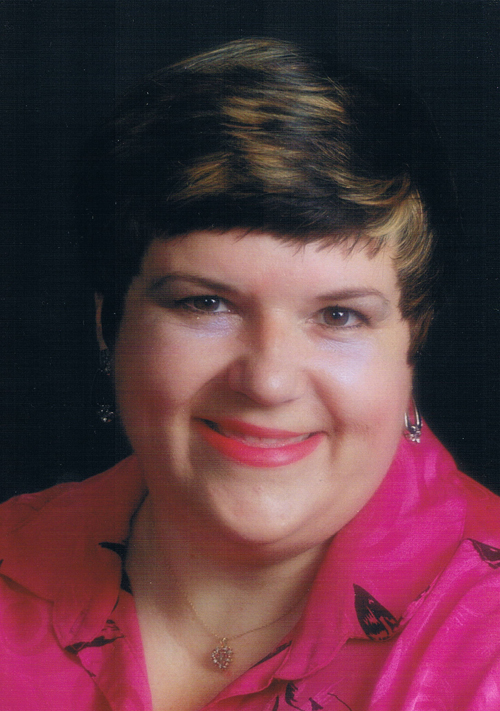 Personal motto: "Don't wait for your ship to come in. Swim for it!"
Author of more than 45 novels, Deborah lives in Oklahoma. She has been a full-time writer since she graduated from the University of Tulsa. She worked for a few years as a reporter for newspapers before becoming a freelance writer. Deborah's first novel was published in the late 1970s and her books have been published by Jove, New American Library, Harlequin, Silhouette, and Avon. She has been inducted into the Oklahoma Authors Hall of Fame and she is a charter member of the Romance Writers of America. She is also a member of the Author's Guild.
Lover of the west and the people who tried to tame it, Deborah likes to write about strong, independent women and the men who are their equals. She grew up on a diet of TV westerns which have served her well. Since she appreciates men with devilish twinkles in their eyes, she likes to mix laughter in with the love scenes in her books. Also widely published in non-fiction, she writes and edits for a magazine focused on small businesses. Deborah taught fiction writing for more than 10 years at a community college. She is currently working on her next historical romance set in the wild, wonderful west.
Her books have been re-issued on Amazon for Kindle Direct and have attracted tens of thousands of new fans.