A TRUE STORY told through the voice of New York Times Bestselling author E.K. Blair.She's an author.
She's a mother.
She's a wife.
She's a fraud.
A woman marked and bound by her own deceit, this is the astounding tale of how one choice knocked her world from its axis forcing her to battle through a year of scandal and betrayal, blurring the lines between reality and fantasy.
This is an intoxicatingly risqué stand-alone true story tangled in lust, heartbreak, and contrition.
PREORDER HERE:
AMAZON LIVE ALERT / iBOOKS
PEPPER'S REVIEW
Wow:

Also:

And more than anything: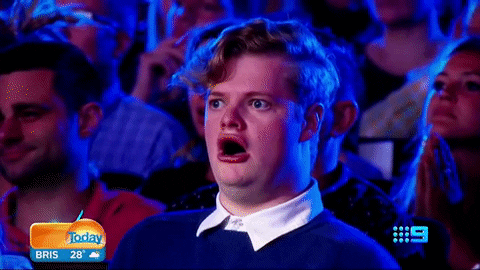 I legit do not know how I made it through this book without heavily self medicating. But I'll tell you why I finished.
A – The writing is amazing. It's EK Blair, so I already knew I would appreciate just plain good writing (let's be honest, sometimes it's hard to come by). I couldn't put it down – after I got through the beginning set up and backstory.
B – I'm a big sucker for a true story. And although this story had me like Will Ferrel circa Zoolander 1…


…I had to know what happened. I cannot believe this is a true story. It's insane, intense, inapprorpirate – All the things that a True Hollywood story episode would have. And it was deliciously emotional.
C – Although I was pissed at Victoria for most of this book and was being super judgmental – I'm not going to lie and say there wasn't a time in my life that I fantasized about what Victoria was going through. A lot of people may say that you cannot judge Victoria until you are in the situation. And I get that, I do, but I still couldn't stop myself from saying – I literally would NEVER do that. What in the actual fuck is this lunatic thinking.

This book is definitely NOT for everyone. But it's different that's for sure. It's dark and raw and has some seriously suspect topics that made me feel a lot of uncomfortable feelings. There is some intense steam which I'm still recovering from for a couple of different reasons. In any case – I know this is all over the place – but if you are in the mood for something different than what you are reading and want to dive into a scandalous and twisted TRUE story, then you need this book immediately.
AUTHOR INFO
USA Today bestselling author and International bestselling author, E.K. Blair takes her readers on an emotional roller coaster with her dynamic and intense writing style. Noted for her ability to create fleshed-out characters that will evoke a realm of reactions, you can be assured that her stories will linger with you far beyond the last word.
A former first grade teacher with an imagination that runs wild. Daydreaming and zoning out is how she was often found in high school. Blair tends to drift towards everything dark and moody. Give her a character and she will take pleasure in breaking them down, digging into their core to find what lies underneath.
Aside from writing, E.K. Blair finds pleasure in music, drinking her Starbucks in peace, and spending time with her friends. She's a thinker, an artist, a wife, a mom, and everything in between.