Power is a strange and broken thing.
He was the sun god, the god of healing and song.
And prophecy.
Apollo has lived alone for centuries, content to spin out the years wandering a new and strange world, lost in the past and endless versions of the future. He has cut all ties with the remains of Olympus and his power, and hidden himself in humanity.
His twin thinks he's depressed, spending his time in coffee shops, hospital waiting rooms, and concert halls…and nothing matters. Not really.
Until her.
Iris. With her teasing mouth and soulful music and eyes that remind him of the past.
He can't resist her smile.
A girl as wild as he was, once, with a poet's tongue and the body of a siren, who for one night makes him forget all the years and everything he gave up.
And he can't stop fate.
Gods knows he's tried.
He can't help taking her.
Even if he knows better.
When Iris wakes up screaming, caught up in visions of the future, Apollo realizes that he didn't leave his power quite as far behind as he thought.
He's the god of prophecy and he's been running from it, for centuries.
Iris is everything he has to avoid.
Now he has a furious Oracle on his hands, his sister trying to fix him, and someone is killing the gods.
It's not just his tenuous sanity that hangs in the balance this time.
It's all of Olympus.
Godhood really wasn't supposed to be this hard.
PEPPER'S REVIEW
Lovers, if you are into Greek mythology and need something "new" to read – you need BROKEN GOD.
I am a big fan of Greek mythology and I LOVED the take that NAndrews takes on all the Gods in this book – most especially Apollo. Mr. Apollo has always been known to me as this cocky bastard, the God of the Sun, he has always seemed like he can do no wrong. NAndrews takes this God and removes him from Olympus and he is the complete opposite of what fans of Greek mythology have come to know Apollo as. And I LOVED it! You have to read this to get the full affect of Apollo's fall into insanity, sorrow, and misery. But you just want to take him and hug him against your bosom and tell him to let you be his next oracle.

And Iris – is she a Delphi Oracle? Is she THE Delphi Oracle that Apollo dreams of? You definitely have to answer these questions yourself. But she's a total bad ass and PERFECTION for Apollo. She's headstrong and at the same time so loving. She's willing to put up with the "downer" that Apollo is to help him through the intense ride they are both about to go on.

I loved Apollo and Artemis' relationship. Again, what I've always imagined is quite a dichotomy between these two siblings. However, NAndrews twists this into an interesting pull they have for each other and the need that Apollo has for her is endearing.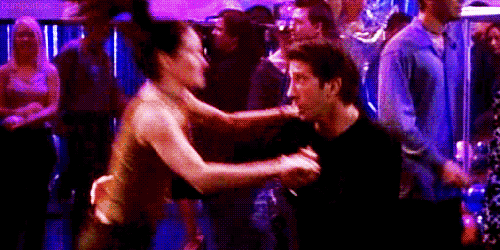 All in all, I really enjoyed this book. It was quick and SUPER fun to read all the spins and twists that NAndrews had for the Gods of Olympus. This was such a refreshing change of pace for my regularly scheduled romance program. And I loved it!
ABOUT THE AUTHOR:

Nazarea Andrews (N to almost everyone) is an avid reader and tends to write the stories she wants to read. Which means she writes everything from zombies and dystopia to contemporary love stories. When not writing, she can most often be found driving her kids to practice and burning dinner while she reads, or binging watching TV shows on Netflix. N loves chocolate, wine, and coffee almost as much as she loves books, but not quite as much as she loves her kids. She lives in south Georgia with her husband, daughters, spoiled cat and overgrown dog. She is the author of World Without End series, Neverland Found, Edge of the Falls, and The University of Branton Series. Stop by her twitter (@NazareaAndrews) and tell her what fantastic book she should read next.
AUTHOR LINKS:
Sign Up For Nazarea's Newsletter
Website | Blog | Twitter | Facebook | Tumblr | Instagram | Street Team